A personal story about the benefit of being in a small group.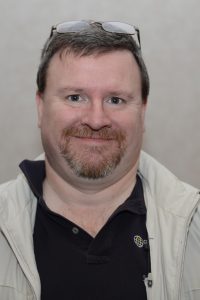 By David Howe, Pastor, Fort Wayne, IN
A light snow was just beginning to fall as winter was moving into our state of Indiana. It was 6:30 pm and I pulled into the driveway of a friend. There were several other cars already there. This was our first time getting together to start our Connect group. Several members volunteered to host the group at their homes in rotation for our new Connect group. And most were inviting friends to join us.
When I entered the house, my nose immediately smelled the lasagna that was being prepared for our dinner. We all brought a side dish to round out the meal. We had decided to start each meeting with a meal together, which enabled us to catch up with each other in what was going on in our lives. We thought sharing a meal would make it a more relaxing environment and give a chance for friendships to grow and develop. This proved to be a good decision. As the group progressed, the mealtime ended up being not only a wonderful chance for all of us to know each other better, but as our relationships grew, we found ourselves praying for each other with more intensity. We became more than friends; we became a spiritual family.
After enjoying the lasagna and other delectables, we went into the living room and started talking. It didn't take long for us to start sharing questions we had, both about our lives and about what God's word had to say. It was a wonderful experience. We opened ourselves up as trust was formed. We were able to understand that each of us was coming from a different journey, which influenced how we understood the Bible. We also learned that as we walk this journey with God our understanding of the Bible changed as well.
When we would address a scripture, we would go around the room and everyone was invited to share how that scripture impacted them. It was interesting to learn how other people would see a scripture based on their journey. It made the Bible come alive as we saw that God was using the same words to give each person a unique message tailored for them. All of us found God so much more amazing as we saw different views come to light. From the very beginning we had a fresh look at Proverbs 27:17, "As iron sharpens iron, so one person sharpens another." We quickly realized that no matter how long or brief our walk with Christ was, we could still add something to the conversation.
As the months passed, we found each meeting of the Connect Group a highlight as we looked forward to getting together to share in each other's life. We would lift each other up and encourage each other on a regular basis. It has become an eye-opening experience learning how to share life with others and being open to sharing what you see versus what others see. In addition, you begin to realize those people who are different from you, are really not all that different in Christ.
It's an experience I pray more and more of the members will participate in. It has helped me in my spiritual walk, and I know it will be a benefit to others. I continue to encourage all to be part of a healthy Connect Group.