By Rick Shallenberger, GCI-USA Regional Pastor
This is number 7 in Rick's series on leadership. For other articles in the series, click a number: 1, 2, 3, 4, 5, 6, 8.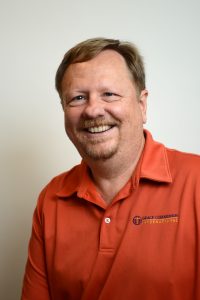 One of the most effective ways to influence others is to listen to them. This may seem a bit strange, but let's be honest—pastors have a tendency to be the center of conversations. We often feel we need to provide the answer, take the lead, or offer counsel in a conversation. The truth is, many times people simply want to be heard, and we can make our greatest impact and influence by simply listening. Listening is an important key to building relationship, and doing so helps avoid misunderstandings and causing offense.
While some have difficulty listening; others appear to listen but then quickly take over the conversation. Have you noticed that some people have an uncanny "ability" to turn the conversation back to themselves? When you share a story, they respond by sharing a similar one about themselves. This is called autobiographical listening, and it is fairly common—especially among extroverts. Most don't even realize they are doing this. I was made aware of this during a year-long leadership class I participated in with the other regional pastors and CAD Director Greg Williams.
We began the class by determining our personality types. I am an ENFP— extrovert, intuitive, feeler, perceiver. While going through the differences between extroverts and introverts, the concept of autobiographical listening came up as a negative tendency of extroverts. I immediately recognized this tendency in myself. Referring back to the tool Know Yourself to Lead Yourself  (see diagram below) it became clear that my tendency to use autobiographical listening had consequences, giving people an image of me that was not helpful.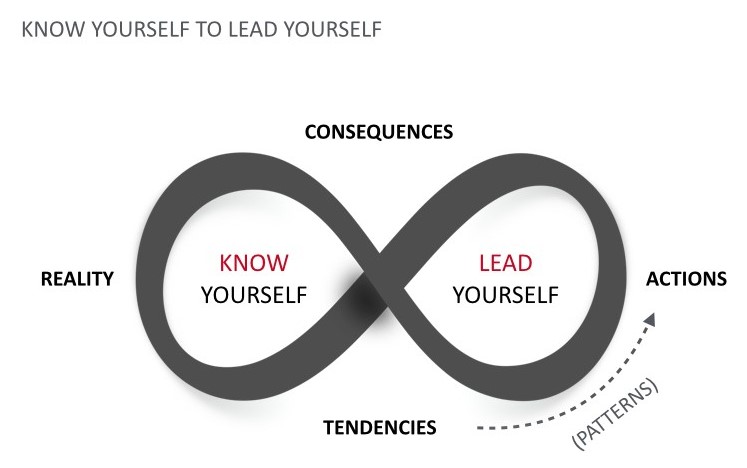 Let me illustrate this point a bit more clearly: You are telling me a story of how you broke your leg and it impacted your role in a team sport. While you are telling me that story, I'm thinking of the time I broke my leg. Thinking I will show I can relate to what you went through, I share that I broke my leg in four places, was in a cast for more than three months, and basically had to learn to walk again.
Rather than showing I can relate to your experience, my story has minimized it. I've put the attention on my more serious break and lengthy recovery. This self-autobiographical listening (the action) has the opposite effect I was hoping for. Putting the attention on myself gives you the impression that I'm not really interested in what you went through. You now believe I'm not all that interested in you, and that will affect how you treat me and what you share with me in the future. You might even get offended because I come across as more interested in myself than in you.
Because you are now unwilling to share things with me—or even talk with me—my reality changes. I determine that for some reason you don't like me, and I don't know why. I might conclude it's because I'm not being transparent, and so I share more stories, hoping to draw you into conversation. As a result, things just get worse.
This situation is addressed by GCI's leadership consultant, GiANT Worldwide, in a tool called "Interested Before Interesting" (see the diagram below). It reminds us to listen deeply—showing interest in what others are saying without any motive or other intent. Doing so is key for pastors and ministry leaders as our congregations grow and new people start attending our events and worship services. The greatest impact you can make on new people is by listening to them and their story for the sole purpose of giving them value. When we don't listen, we come across as not interested.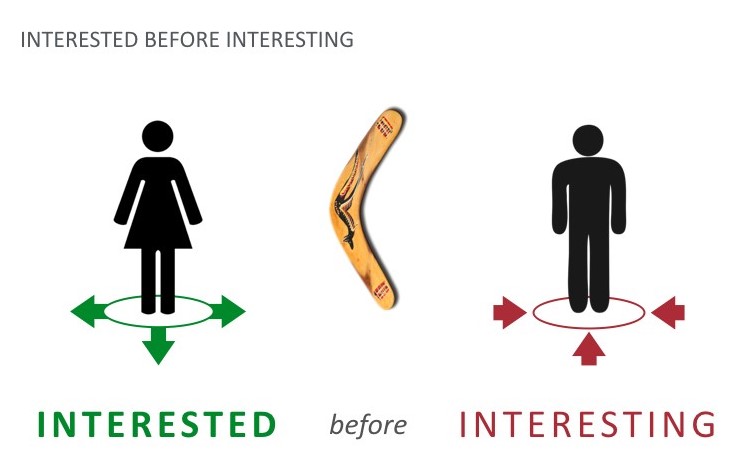 Notice the boomerang in the diagram, which indicates that when we think we must take the lead, give an answer, or provide counsel, it's often perceived that we are not interested. Further, if we practice autobiographical listening, we are perceived as someone who does not care.
After having autobiographical listening brought to my attention, I was surprised to see how often I thought I was showing interest, but all I was doing was putting the attention on myself. I set a goal to stop, challenging myself to go an entire month without sharing stories about myself unless I was specifically asked. What struck me during that month was how many pastors practice autobiographical listening. Further, I became more aware how many pastors and ministry leaders took the lead in conversations, or resorted to giving advice or answers. I watched people's reaction during that month and realized the need to address this leadership topic.
May I bring you a challenge? During the month of February, pay attention to conversations you have at church and elsewhere. Notice how often you start to give unsolicited advice, or answers to questions that haven't been raised, then stop yourself. When you are listening to a story and it reminds you of a personal experience, keep it to yourself. Spend the month listening to others. Be interested and show that you are by listening. The result will be a better and more interesting leader.