Dear ministers of Jesus: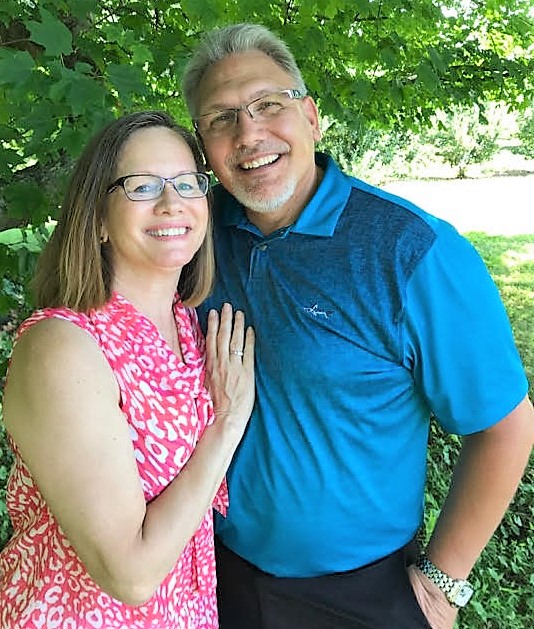 This issue of Equipper focuses on preparing us for ministry during the upcoming Advent-Christmas season when we'll celebrate Jesus' three comings: 1) his future bodily return in glory, 2) his coming now through the ministry of the Holy Spirit, and 3) his coming 2,000 years ago through his incarnation and birth.
This season is a great opportunity for us to share Jesus with people who don't yet know him, though talking about our Lord and Savior should be part of our conversation throughout the year.
I was reminded of that recently as I read Gospel Fluency: Speaking the Truths of Jesus into the Everyday Stuff of Life in which Jeff Vanderstelt notes that all of life is about Jesus:
God is intent on making everything about Jesus because it is through him that all things came into existence and it is in him that they are sustained.
As I read, I asked myself (and I invite you to do so as well): Am I in the habit of talking about Jesus, sharing with others what it means to be one of his followers? The apostle Paul gives us this related instruction:
Whatever you do, whether in word or deed, do it all in the name of the Lord Jesus, giving thanks to God the Father through him. (Col. 3:17)
Note the reference to both "word" and "deed"—the combination provides a powerful, credible witness to who Jesus is and what he offers.
Vanderstelt's book motivated me to be more attuned to gospel fluency—conversations where Jesus, or truths about him can be addressed. Shortly after reading the book, I was watching a Nascar winner being interviewed on the nationally-syndicated TV show Sports Center. After being winless in 40 races, the driver said this: "I want to give credit to my Lord and Savior Jesus!" Isn't that the perfect way to begin an acceptance speech? It made me think of a number of professional athletes or other prominent people who have become some of the bolder Christians in our increasingly post-Christian world. Using their notoriety to point to Jesus is huge in my book.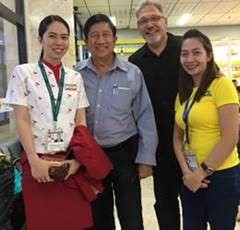 I had another experience of gospel fluency when visiting the Philippines recently. I was privileged to spend time at the Cebu Airport with Eugene Guzon, our GCI-Philippines Mission Developer (we're standing together in the picture at right with the young women mentioned below). Eugene knew a young woman who had grown up in GCI, but now her job at the airport had taken her away from regular church attendance. Eugene had set a time for us to meet her and have coffee. I was moved as Eugene showed thoughtfulness, respect and kindness to this young lady. Not once did he attempt to make her feel badly about her lack of church attendance. Instead, he assured her that she was loved by Jesus and then he purposefully turned to me and had me pray blessings over her. Her eyes filled with tears and she was moved by the love of Jesus that had flowed through Eugene. As if that wasn't enough of a mountain-top experience, even as we made our way to the boarding gate, there was another young woman with ties to the church, and the same process began again.
Recently, in a deeply moving experience with one of my sons, I heard Jesus being proclaimed through my own lips. My son came to me after an especially tough season. He was struggling with work, with a relationship, and temptations that were getting the best of him. He was broken and distraught. The dad voice in me began to rise up and attempt to fix things (all dads can relate to that internal voice!). Before my list of solutions could come streaming forth, I simply asked him, "What about Jesus? Does he know loneliness? Does he know temptation? Is he alive in you? Is he able to help? What if we cast these burdens on him?" Jesus was present in a powerful way, transforming both father and son.
I can regale you with more stories, but you have your own. And if you are like me, the list of stories continues to grow. I invite you to join me in this exercise of observing where Jesus is proclaimed and shared in practical acts of kindness. You are likely to see even more examples as we enter into the Advent-Christmas season.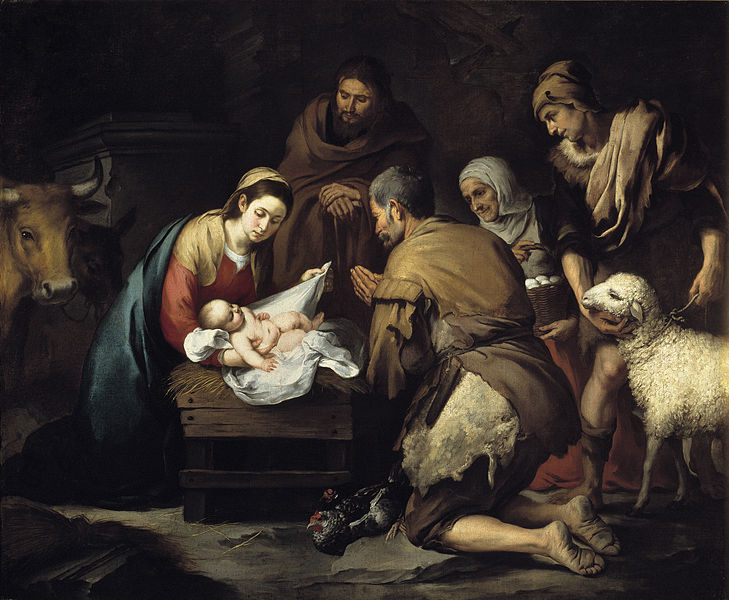 The stories of Christmas fascinate me. Don't we discover a kinship with the shepherds as we rehearse the birth narrative? Aren't we just ordinary people like them who have met Jesus? And like the shepherds and so many others who came in contact with Jesus, aren't we changed forever and moved to the place that we want to tell others about Jesus the King and Savior?
Luke's Gospel tells us that "when [the shepherds] had seen him [the Christ child], they spread the word concerning what had been told them about this child" (Luke 2:17). This passage is the inspiration behind the spiritual and Christmas carol, "Go Tell it on the Mountain." Vanderstelt reminds us that there is one true story and it's the story of God found in the Bible. It is this story of Jesus that redeems, heals and completes all of our smaller personal stories. It is the story that must be told and retold.

On YouTube at https://youtu.be/UAfIKeh04KU.
Perhaps many of us will sing "Go Tell it on the Mountain" this season (I've embedded a sing-along version above). As we do, let's not just sing the words—let's commit to the practice the song proclaims—let's go tell the stories of Jesus so that others can be inspired, motivated and encouraged by the good news that Jesus is and that Jesus brought.
I pray that, through your words and deeds this Advent-Christmas season and always, Jesus will be proclaimed into the lives of people all around you. Please join me in that prayer.
—Greg Williams, CAD Director