Re-gathering w/ Mat Morgan & Pam Morgan
Video Transcript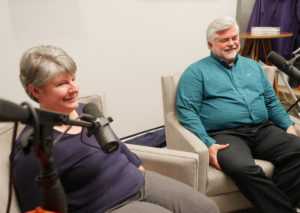 "You need to have a group of people who are working with you through that process (regathering) ... That is why we are Team Based- Pastor Led, because we want that team to be a part of the process. It gets everyone on board for whatever is going to take place – when and how you will re-open." -Pam Morgan, GCI Operations Coordinator Main Points:
How have you seen God at work amid this pandemic? (2:19)
What role do local government guidelines play in a church's decision to resume in person worship services? (4:39)
What factors should pastors consider before regathering? (6:36)
What may be different when we gather in person? (15:00)
How might accommodations be made for children's ministry? (23:10)
Resources:
In this episode, host Anthony Mullins interviews Pam and Mat Morgan who both serve in the GCI-Home Office and in the Grace Communion Hickory congregation. Together they discuss best practices for navigating this pandemic and re-gathering strategies.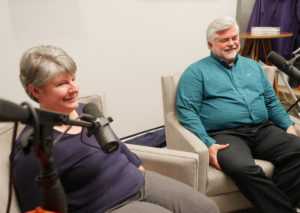 "You need to have a group of people who are working with you through that process (regathering) … That is why we are Team Based- Pastor Led, because we want that team to be a part of the process. It gets everyone on board for whatever is going to take place – when and how you will re-open."
-Pam Morgan, GCI Operations Coordinator
Main Points:
How have you seen God at work amid this pandemic? (2:19)
What role do local government guidelines play in a church's decision to resume in person worship services? (4:39)
What factors should pastors consider before regathering? (6:36)
What may be different when we gather in person? (15:00)
How might accommodations be made for children's ministry? (23:10)
Resources: