Grace Communion Seminary President Gary Deddo continues the series started last month, now looking at how the church can facilitate worldview conversion through a process of whole-life discipleship.
Defining the issue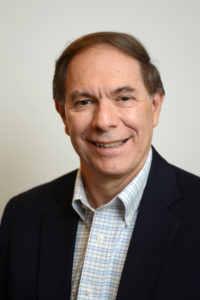 Sadly, in the post-Christian Western world, many Christians have (often unknowingly) adopted a worldview that is largely secular—one that yields non-Christian perspectives on the nature of human being, what gender is, what equality is, what human rights are, what relationships between parents and children should be, what the church is, how one comes to know truth (if it can be known at all), what science is, what faith is, etc.
A secular worldview (and there are many variations) undermines a believer's ability to embrace and live out of the truth (with its worldview) that is found in Jesus. When the church operates out of a secular worldview, its calling to be the church of Jesus Christ is undermined.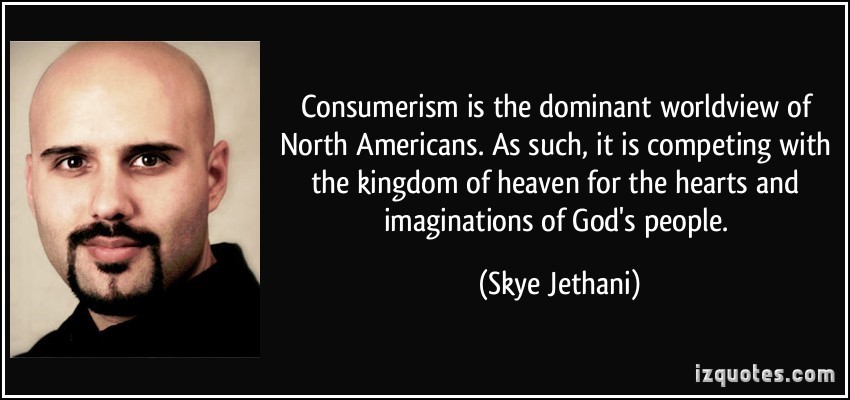 What shall we do?
How can we in GCI helpfully address this issue with our members?  The answer is that we must first understand what worldview is and why it matters (see Ted Johnston's article on worldview in last month's Equipper), then facilitate the conversion of our members' worldview through an educational process we are calling whole-life discipleship. That process helps members of all ages and all maturity levels identify the worldview they currently hold, and any need to have it converted (transformed) to more fully align with a Christ-centered worldview—one that is expressive of Jesus' faith, hope and love; embracing his values, priorities and ways of being in this fallen world.
Whole-life discipleship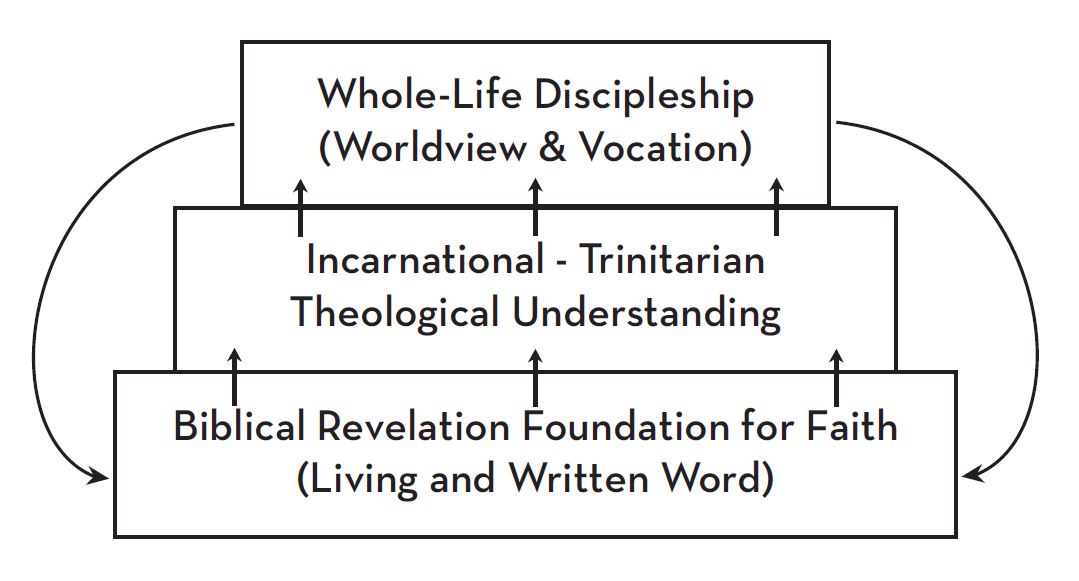 As shown in the diagram above, whole-life discipleship begins by grounding our members in the knowledge and faith that is recorded in the written word of God (the Bible) and embodied in the Living Word of God (Jesus), who interprets Scripture for us. Grounded in that foundation, we then help our members add a well-developed understanding of the core beliefs (doctrines and theological understandings) that define the Christian faith (see our We Believe teaching tool for help with this). Then we help them use this knowledge to examine the worldview of the surrounding culture, noting how it contrasts with one that is fully Christ-centered. Doing so equips our members for living a life (a vocation) that conforms with a Christ-centered worldview. Note how this whole-life discipleship process is informed throughout by Holy Scripture, including these key passages:
Do not conform to the pattern of this world, but be transformed by the renewing of your mind. Then you will be able to test and approve what God's will is—his good, pleasing and perfect will. (Rom. 12:2)

See to it that no one takes you captive through hollow and deceptive philosophy, which depends on human tradition and the elemental spiritual forces of this world rather than on Christ. (Col. 2:8)

I want you to know how hard I am contending for you and for those at Laodicea, and for all who have not met me personally. My goal is that they may be encouraged in heart and united in love, so that they may have the full riches of complete understanding, in order that they may know the mystery of God, namely, Christ, in whom are hidden all the treasures of wisdom and knowledge. I tell you this so that no one may deceive you by fine-sounding arguments. (Col. 2:1-4)

We demolish arguments and every pretension that sets itself up against the knowledge of God, and we take captive every thought to make it obedient to Christ. (2 Cor. 10:5)
The conversion (deconstruction/reconstruction) of our members' worldview involves engaging them in a journey of coming to see Jesus as Lord and Redeemer of all aspects of life: personal and social, public and private, financial, educational, vocational, intellectual, sexual, cultural, entertainment and leisure, political and recreational. As someone has said, If Jesus is not Lord of all, he is not Lord at all.
Deconstructing a secular worldview
Sadly, many Christians hold a worldview that is more secular than Christ-centered. A secular worldview begins to take hold when they either don't care about or find themselves unable to make the connection between some area of life and Jesus' gracious Lordship. This disconnect typically involves the lack of application of sound biblical doctrine and theology to every aspect of life. It also typically involves embracing the Western idea that the world and life are somehow divided into secular and sacred spheres, where the Bible, church doctrine and theology only have to do with personal, private spirituality and the religious activity of the church—what often is referred to as the sacred. In that way of dualistic thinking, the standards, norms, assumptions and values of the sacred sphere have no relevance within the secular sphere.
Over the last 60 to 70 years, the church has tried various approaches in seeking to overcome this sacred-secular dualism. One approach has been to help Christians see all aspects of life as sacred. However, the results using this approach have been mixed, and the challenge remains. A key aspect of that challenge is to somehow help Christians identify and examine the underlying assumptions that make up their worldview. It is sometimes (often?) the case that many of these assumptions are more secular than Christ-centered. These secular assumptions are usually held unknowingly—typically picked up along the way of life through education, entertainment, journalism, popular media, etc.
We want to help our members discover and critically examine these secular assumptions by cross-checking them against the foundations of the Christian faith. Doing so will help them bring the assumptions they may hold to light where they can be carefully scrutinized, then rejected when found to be contrary to the Christian faith.
Reconstructing a Christ-centered worldview
Having helped our members deconstruct any secular aspects of their current worldview, we then want to help them reconstruct their worldview to a point where it is more fully Christ-centered. How do we do that? I have found the Relationship Wheel diagram shown below to be a helpful summary of a whole-life discipleship approach. It shows that a Christ-centered worldview flows from our worship relationship with the Triune God (R1, F=Father, S=Son, HS=Holy Spirit). Grounded and centered by this worship relationship, the disciple moves out in relationship to others they are close to (R2) where they then bear witness to their  relationship with (and worship of) the Triune God  (R1). These R2 relationships take place first within the circle of the church (bounded by the dotted line), then expand to encompass other people they are close to, including those who are not Christians. From there they move out to encompass individuals, organizations and institutions even further beyond the boundaries of the church (R3).
Let us in GCI work together to help our members understand and participate in this whole-life discipleship approach to worldview conversion. We can do so by first helping them focus on matters of doctrine and theology, then helping them examine their sense of personal identity, and then their values, ethics, morals and actions. We can then help them explore how living out of the R1 center relates and interacts with all other aspects of their life. As they progress outward on the Relationship Wheel, they will, over time (in fellowship with other Christians) fill out a Christian worldview. As that happens, they will become more fully conformed to Christ, living out the good and right will of God. In that way they will experience more the wholeness, coherence and integrity of living out of God's grace in every aspect of life—doing all they do with freedom and joy, to the glory of God.
Our journey in GCI
Looking at the Relationship Wheel, it's significant to note that GCI has been following this progression as a denomination. For several years, we've focused on helping our members embrace orthodox, historic Christian doctrine viewed through the lens of incarnational Trinitarian theology. There can be no other foundation for our faith and life. Now, our challenge is to continue the journey on to the outer rings of the diagram—helping our members, especially the younger ones, embrace and then apply our doctrines and theology in ways in which Jesus is Lord and Redeemer of all of life—all they think and do in every aspect of life. This life-application aspect of whole-life discipleship will help our members identify obstacles to letting go of a secular worldview in order to embrace a worldview that is fully Christ-centered. It is toward that end that we are providing this series of articles on worldview conversion and whole-life discipleship.
The foundation of biblical doctrine and theology
In GCI, we are committed to a whole-life discipleship process that is built on biblical doctrine and theology, not on philosophical or ideological systems (even Christian ones). For example, we don't want to encourage our members to develop a worldview that is more about contemporary political ideology than it is about the core beliefs and convictions of the Christian faith set out in the Nicene Creed (and summarized in GCI's teaching tool, We Believe). Also, we are committed to an educational focus on discipleship (building up the body of Christ), rather than on mere apologetics (defending the faith). That being the case, we must be selective and not rely on Christian resources that have a focus that is mainly political-ideological, or merely apologetic.
Replacing secular assumptions
In referring to this educational strategy as whole-life discipleship, we are recognizing that the surrounding culture (with its predominantly secular worldview) is incessantly "discipling" our members, especially the younger ones. All of us are being fed fundamental assumptions/axioms about life and reality every day. This happens not so much by direct teaching, but indirectly through multiple forms of communication/media by which various assumptions are being conveyed. Such assumptions, though often hidden, are nonetheless influential, subtly (and sometimes not so subtly) shaping and reshaping our worldview out of a decidedly secular center. Here are several examples of such fundamental secular assumptions:
No one has a right to tell you what you ought to do once you are 18 years old.
There is no such thing as truth, only opinions.
There is no such thing as gender, it's all just socially invented and imposed.
The church and religion are responsible for most of the wars in history.
The Christian faith is an invention of white Europeans.
Whatever two consenting adults decide to do together will never harm them.
Being sexually active is a need of human beings just as essential as eating and breathing.
Doing anything natural is good and right.
Each individual has a right to do wrong.
There is no purpose to life—each individual can only give themselves meaning and purpose.
No one can know God.
Belief in God is entirely a personal, private affair that you must keep to yourself.
You are what you feel or desire.
Being authentic means first and last being true to yourself.
I have a right not to be offended by anyone or anything.
There is no such thing as right and wrong, just individual opinions.
Tolerance requires that we affirm anything that another person believes and wants to do.
Following any God means losing your freedom.
Belief in God is an offence to human dignity.
You are only answerable to yourself and to no one else.
All religious belief is a cover-up for insecurity.
Christian faith is irrational and built on nothing but personal preference.
Christian faith is anti-scientific.
It is wrong to teach your children to believe anything in particular—they must be left free and unaffected by the beliefs of their parents.
There is no truth, all there is, is voting according to your own opinions.
All opinions are equally valid and should never be questioned nor required to be justified by reference to any facts, or moral or spiritual truth.
All that's evil in our world can be eradicated by money, education, positive thinking or by non-violent or violent demonstrations and protests.
These secular assumptions often resist and even contradict biblical doctrines and theology. They undermine the faith we already have as well as stifle our growth in the faith. They can inhibit the application of biblical teaching, especially as it applies to the wider cultural context. They can also be sources of continual temptation to live inconsistently with one's faith in the living God.
The damaging effects of being bombarded daily with messages that advance these kinds of secular assumptions become more and more apparent as Western societies move from being post-Christian to anti-Christian. The church has been largely naive about this movement—beginning centuries ago with thinking that Deistic beliefs about God are harmless and compatible with a Trinitarian and incarnational God. They aren't. Furthermore, that kind of "civil religion," as it has been called, which once was the favored compromise of the West, has now been banished. In Western culture, God is now almost entirely excluded from the public square (as seen in journalism, education, entertainment and even law).
Given this reality, the church must identify the secular cultural assumptions that are incompatible with a Christ-centered worldview and name them for the benefit of those we are called to disciple in the way of Jesus. Doing so will include exploring how and why these assumptions are incompatible with the mind of Christ, and where and how they are being promoted, protected and privileged within the surrounding culture. Though such a process will take time and effort, it is vital.
Understanding our context
In advancing whole-life discipleship, we need to realize that the particulars of what is addressed will necessarily vary from one socio-cultural context to another. Those overseeing ministry in a particular context (denominational leaders, pastors and teachers) will have to discern what cultural assumptions should get attention and which should not. They will then need to clearly communicate and dialogue about the secular worldview issues that are particularly influential within their context.
This task of worldview conversion through whole-life discipleship is vital because if we don't help our members forsake a secular worldview and embrace a Christ-centered one, the wider culture will, by default, disciple them in a secular worldview. It will do so largely by misrepresenting Christian faith and sometimes even promulgating outright lies about it. The net effect is to make Christian faith largely implausible, thus stifling the spiritual development of the disciple, making it all but impossible for them to be involved in reaching out, through evangelism, to non-Christians with the message of the gospel of God's grace in Jesus Christ.
Conclusion
The whole-life discipleship that leads to worldview conversion is not a philosophical or ideological program aimed at winning arguments or debates with non-Christians, nor is it about "taking back our nation for God." It's also not about fighting the moral decay in our culture or setting up a new moral code in order to transform society (though whole-life discipleship necessarily clarifies issues of morality). Instead, our program of whole-life discipleship needs to focus on helping our members (and others we have opportunity to disciple) to embrace the core doctrines and theology of the Christian faith, leading to exploring how to live that faith within the cultural context in which they live. Please note that this approach to discipleship is not about producing lengthy lists of do's and don'ts. Instead, it's about helping people think with the mind of Christ concerning matters of morals and ethics in all aspects of everyday life. I pray this series of articles in GCI Equipper on worldview conversion will help us do just that.
---
Resources related to worldview conversion through whole-life discipleship:
God, Freedom and Dignity: Embracing a God-Centered Identity in a Me-Centered Culture, by Ron Highfield
Hidden Worldviews: Eight Cultural Stories that Shape our Lives, by Steve Wilkens and Mark L. Sanford.
6 Modern Myths: About Christianity and Western Civilization, by Philip J. Sampson
The Universe Next Door: A Worldview Catalogue. James Sire, IVP, 4th Ed.
Beyond the Modern Age: An Archaeology of Contemporary Culture, by Bob Goudzwaard and Craig G. Bartholomew
"Apples, Oranges and Gay Marriage," by Robin Phillips (click here to read online)