Equipper editor Ted Johnston shares a video that demonstrates a discussion-based Fellowship Group worship service. He then offers some observations.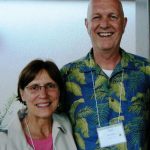 As Greg mentions in his cover letter, at the 2016 GCI-USA Regional Conferences we addressed the whys and hows of fellowship groups. In one workshop we held a foreshortened fellowship group worship service to show how fellowship group-sized congregations can conduct worship in a way that capitalizes on their small size.
Embedded below is a video with excerpts from the demonstration at the Orlando conference (on YouTube at http://youtu.be/PKOF2i6cD5I). Following the video I offer a few observations (and I encourage you to add your own in the "leave a reply" box below).
Here is what I observed in viewing this demonstration:
Worship in a circle facilitates face-to-face discussion (the folks outside the inside circle in the video were workshop observers—a normal fellowship group meeting would have just the one, inner circle).
The inherent flexibility of the format is seen in the video in several ways: the way the group accommodated the Spanish-speaking woman, providing informal translation so the group could understand her; the way the children were involved; and the way one speaker built on the comments from the previous one (a pre-announced theme encouraged this interaction around a single topic).
As you saw near the end of the video, following the demonstration, one observer asked, "Who was the facilitator?" That's a telling question, in that it pointed up the skill of the facilitator. She did not dominate—she got the discussion going and kept it moving, but stayed in the background. For helpful tips on how to be an effective discussion facilitator, see Lee Berger's article in this issue.

Given the time limitations at the conference, the demonstration didn't show some other key worship elements:

Intercessory prayer: a fellowship group setting is great for providing prayer for individuals for formally and informally. For example, during the discussion time, when a need is expressed, the person can be prayed for then and there.
Communion: consider sharing the Lord's Supper during each worship service—in that way the Table becomes the focus of worship and a key part of the group's sharing.
Offering: because receiving an offering is a fundamental part of worship, we encourage congregations of all sizes (including fellowship groups) to incorporate the offering into the order of service (rather than having it as an ancillary to the service).
Fellowship: many fellowship groups have a meal as part of every service (typically after, thought it could come before). Given the small size of a fellowship group, this does not have to be a labor-intensive undertaking for anyone (the host included).