Dear fellow ministers of Christ,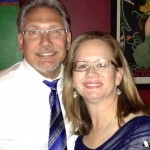 For the first 14 years of my life, with my family I attended the Advent Christian Church. It was such a small denomination that I only knew of one sister church, some 40 miles away. I came to realize that many of their teachings originated with the 1900s Baptist preacher William Miller (the Worldwide Church of God has a similar lineage).
Our Advent Christian pastor died in 1968. Because we were a very small church, and because my father had been serving the congregation, the mantle of leadership was passed to him. Though my dad was a student of the Bible, he had no formal training to be a pastor. As a child, I liked his preaching because he didn't attempt to operate as a traditional pastor giving a sermon every week. Instead, he was more like a facilitator leading a Bible-based discussion. The members responded well to this style of learning and my dad's leadership.
Little did I know that my father's experience from my childhood would give me exposure to thinking about how I should oversee our US ministry in the 21st century. The Lord prepares us in mysterious ways for the future work he has in store for us!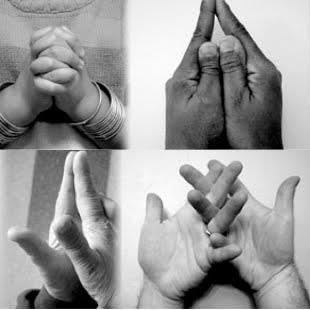 Another memory from my childhood is a Sunday School hand illustration of the nature of the church (pictured above). You start by clasping your hands together and intertwining your fingers, then you say out loud, "This is the church." Then you extend your index fingers, held together, saying, "And here is the steeple." The final step is to invert your hands making your fingers stand up, then say, "Open the door and here are the people." I always wondered how only ten people could be the church. Yet, the illustration works. My brothers and I would assign names of church members to each of our ten fingers. This might seem a bit goofy, but in an unusual way this childhood experience prepared me to have a heart for the large number of our GCI congregations today that, due to their very small size, are designated as fellowship groups.
In 2016 we conducted seven Regional Conferences across the US. Part of our mission was to free our congregations averaging less than 15 in attendance to operate as what they actually are—small groups. In many ways, these churches look a lot like the one my dad pastored back in 1968.

At the Regional Conferences we demonstrated an approach to fellowship group worship services that takes advantage of their small size rather than fighting against it. In Ted Johnston's article in this issue you'll find a video showing one of those demonstrations. In Lee Berger's article, you'll find tips concerning the facilitator's role in leading fellowship group discussions that substitute for traditional sermons. We encourage our fellowship groups to experiment with discussion-based worship service formats. It not only might be more fulfilling for current members, but also more attractive to visitors.
As we've transitioned our very small congregations to fellowship groups, a few have wondered if we're saying they are no longer considered GCI "churches." I want to assure them that this is definitely not what we're saying. The church, which is the body of Christ on earth, is made up of local congregations of various sizes. Small ones are no less the church than are large ones. What counts is not the numbers but the ability of the congregation, no matter its size, to be an authentic part of the church, on mission with Jesus for the sake of the world.
Calling our very small congregations "fellowship groups" helps us to be clear in our communication both internally and externally. We get phone calls from people who have found one of our churches listed online, but when they visited, found something quite different than what they expected. In Western culture, the term "church" connotes a certain number of members that very small congregation are not able to provide. The term fellowship group not only accurately represents the nature of our very small congregations, it also provides a point of connection often more attractive than "church" for people who have had bad experiences with traditional (large) churches.
A big "thank you" to our fellowship group facilitators for their service of love. We greatly appreciate and admire what you are doing! You are very much an integral part of our ministry. We in Church Administration and Development care for you just as much as pastors of our larger churches, and we will continue to support you to the best of our ability.
Many blessings,
Greg Williams
PS: For more about fellowship groups, check out two issues of Equipper (https://www.gci.org/files/Equipper10.9.pdf and https://www.gci.org/files/Equipper10.8.pdf) and this video from GCI President Joseph Tkach: