This article is from GCI Pastor David Howe, an experienced life coach.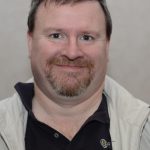 What do you do when you come face-to-face with an obstacle you can't get around? I don't mean a rock in the road or something like that. What do you do when you've encountered something that causes you to keep falling or no solutions seem to work? It was because of this struggle that is common to all of us that life coaching was birthed. Yes, there are counselors, mentors and consultants, but having a life coach is different in some very powerful ways.
Let's briefly examine some of the differences.
Mentors have successfully arrived where you are trying to go. They come along side you and give you advice based on what it took for them to succeed and what they encountered on their journey.
Counselors try to look at your problem based on areas in your life that you haven't worked through yet. They try to help you grow in other areas that they believe are linked to your current problems.
Consultants usually have some knowledge of what you are trying to do and then they share with you relevant data based on their research of what others who have succeeded did and what they needed to succeed. They examine you and show you the difference.
Coaches take a somewhat different approach. A coach doesn't need to know anything about the topic you need help with. The reason for this is the coach isn't trying to teach you or share his own knowledge with you. The coach is trying to help you find a new solution that you create. Let's face it, the things we are usually most excited to do are the ideas we came up with ourselves. A coach's job is to ask powerful questions to get the person to think of their problem in a different light—to reframe it.
Through listening skills, the coach asks questions, reflects back what they are hearing (which includes listening between the lines and listening for the Holy Spirit in both the person and the coach themselves) and even challenging the person to break their problem down into steps that they can accomplish between coaching sessions. That also means an important part of being a coach is holding the person accountable to their goals each session. Accountability is handled the way we imagine Jesus handles accountability with us—lovingly.
In the end, over a matter of months or sometimes years, people can accomplish tasks and goals that they had not been able to do on their own. I've worked with clients who accomplished their goals in twelve months after spending five or more years trying to do it on their own. Most coaches and coachees have similar stories about the benefits of coaching. Many of the skills learned in being coached can help a person down the road the next time they have a challenge come up.
Is coaching for everyone?
Being coached is for those individuals who have a goal (or goals) but are struggling to accomplish what they want to achieve, and now want some help. To be a coach means you have a desire to help people find their own path with the help of the Holy Spirit. It's not about sharing your own personal stories or what worked for you, it's about hearing what God is doing in that person's life and helping them to recognize it.