Here is a summary of a sermon from Brian Carlisle, lead pastor at Living Hope Christian Fellowship, GCI's Washington DC (West) congregation.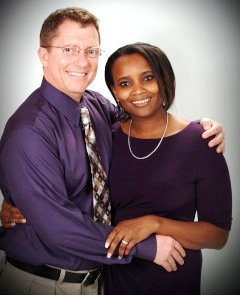 In John 21:1-19, we read about a profound encounter Peter had with the risen Lord, Jesus Christ. Together they shared breakfast, and so much more. This encounter occurred after Peter and his companions had returned to their fishing business, thinking that their journey with Jesus was now past. You'll recall that Peter had turned his back on Jesus. Three times he denied knowing him. But now on the beach there was a profound moment of restoration—it was time to go forward with Jesus.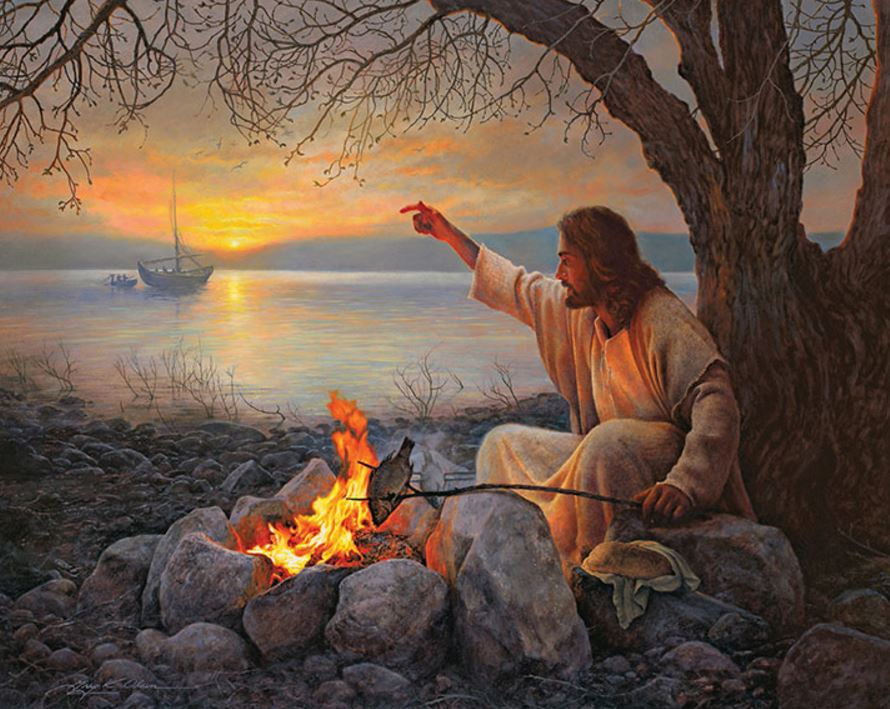 You'll recall that Peter first met Jesus in a fishing village. He recognized Jesus as "the real deal," and along with his brother Andrew, and Jesus' cousins James and John, began to follow Jesus. Later, in a profound moment of insight, Peter declared Jesus to be "the Christ, the Son of the living God." Jesus responded by declaring that "On this rock I will build my church." That was certainly a high point in Peter's life. He rose to prominence among Jesus' band of disciples.
But then came the great low point. The night prior to Jesus' crucifixion, Peter denied Jesus three times (Matthew 26:33-35). Despite his former closeness to Jesus; despite all the promises; despite the privileged position; Peter showed himself to be abundantly human—a flawed sinner, and here his sin was directed against Jesus.
According to Luke 22:61, at the moment of the third denial, Jesus looked straight into Peter's eyes. Was it a look of anger? Sorrow? As one friend to another? We aren't told. But surely Peter knew, and he was full of sorrow and gut-wrenching shame.
Shortly after his resurrection, Jesus appeared a few times to his disciples, including Peter. Nevertheless, they returned to their secular professions. It appeared that their journey with Jesus was over.
But then came breakfast on the beach. There's obvious symmetry in this scene in John's account with Peter's three-time denial of Jesus. Three times Jesus presses on Peter with this question: Do you love me? Through this encounter, Peter is both restored to fellowship with Jesus and given the vocation that would be the focus of the rest of his life on journey with Jesus in the world—proclaiming the gospel; advancing the kingdom.
This encounter had a profound effect on Peter. The man who had been a prominent disciple only to plunge into the deepest valley of sin and despair, was lifted up by Jesus himself. But there is something else in John's account that often goes unnoticed—namely, the larger implications of how the risen Jesus relates to sinners.
What was it that Jesus was seeking from Peter? I think the answer is honesty. I think a good case can be made that what John is showing his readers is what all people can expect to find when, eventually, they meet our risen Lord Jesus face-to-face. It seems that John is inviting his readers to put themselves in Peter's place, there on the beach with Jesus.
Can you picture yourself there? Your loved ones? Those who do not yet know and follow Jesus? Even the ones who are actively denying Jesus? How will Jesus relate to these people?
Sadly, many Christians think Jesus will utterly reject those who deny him. But that is not how Jesus related to the great denier Peter. Many commentators struggle with this passage and assume that at some point along the way Peter must have repented. Otherwise how could Jesus receive him in this accepting way? But the text says no such thing. What it does say is that Peter denied Jesus (three times, no less), then cried out in shame, then ran to the tomb, was among those who saw the risen Lord. But then he went back to his fishing business. No mention of repentance; no asking Jesus for forgiveness.
What we see through the lens of our incarnational Theology, is that Jesus already had done for Peter (and all humanity) what Peter failed to do. Already Jesus had repented in Peter's place; on his behalf. Already Jesus had asked his Father to forgive Peter. Already Jesus had died for Peter's sin. Already Peter (and all people—sinners all) had died and risen to new life in Jesus.
That being so, Peter's lack of seeking forgiveness and expressing repentance up to that point did not mean that it was "game-over" for him. Not at all. And in the same way, it is not "game-over" for anyone. One day all people will encounter their risen Savior face-to-face. Perhaps Jesus will ask them the same question he asked Peter: "Do you love me?" We are not given the details, but we know who Jesus is and what he has already done. We can count on him to be who he truly is, our Savior.
In Peter's case, his answer to Jesus' question (in the original Greek) was, "Yes, Jesus, you know I like you." Jesus received this honest affirmation and sent Peter on his way to a new life of serving with Jesus in the world—fishing for men instead of fish. Peter was utterly transformed (just read his epistles!).
The Biblical record doesn't present Jesus as concerned with arbitrary time restrictions when it comes to our salvation. Jesus is concerned with human beings—with you and me. He pursues us across all time and space to bring us back to himself, just as he did with Peter. I'm sure Peter would give us this advice about our encounter with Jesus: "Just be honest with him and let him do the talking!"
Through his encounter with Jesus, Peter became utterly convinced of the goodness and grace of God toward him. That is what enabled him to do what he did and to write what he wrote—that as his followers, we should rejoice in sharing in Christ's sufferings (1 Peter 1:6). Christ is more precious to us than gold, says Peter. May God help us hear and apply that message.