Here are reports from GCI churches in Texas, Ohio and Florida that are rebuilding. All three have participated in GCI's Outside the Walls (OTW) training with Church Multiplication Ministries (CMM). The training included a major community outreach event, which by God's grace has led to new members in all three.
Pathway of Grace participated in OTW last summer. Here is a report from lead pastor Gabriel Ojih.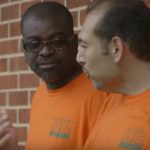 He knocked on my office door one afternoon with his little niece in tow. I was in a meeting, but we invited them in. He told us his name and said he lives in the neighborhood. He had been looking for a church to attend when three neighbors suggested he "check out" Pathway of Grace. I welcomed them, offered bottled water and we chatted as he shared a bit of his life story. I shared our values and vision and invited him to church that Sunday. We prayed together and they left.
Sunday he showed up at church with his family of four plus his brother and sister and her family of three and a friend. They have been attending ever since. He heard about our church from three different people in his neighborhood who had been introduced to us at our OTW community outreach event last summer.
For a couple of years Pathway of Grace had been in the grip of "holy restlessness" with a burden to become more than a Sunday worship gathering. We recognized we had plateaued and were dying, even though we were a friendly, loving church. Our first step in rebuilding was to utilize the help of Church Administration and Development in assessing our situation using the Transformational Church Assessment Tool (TCAT).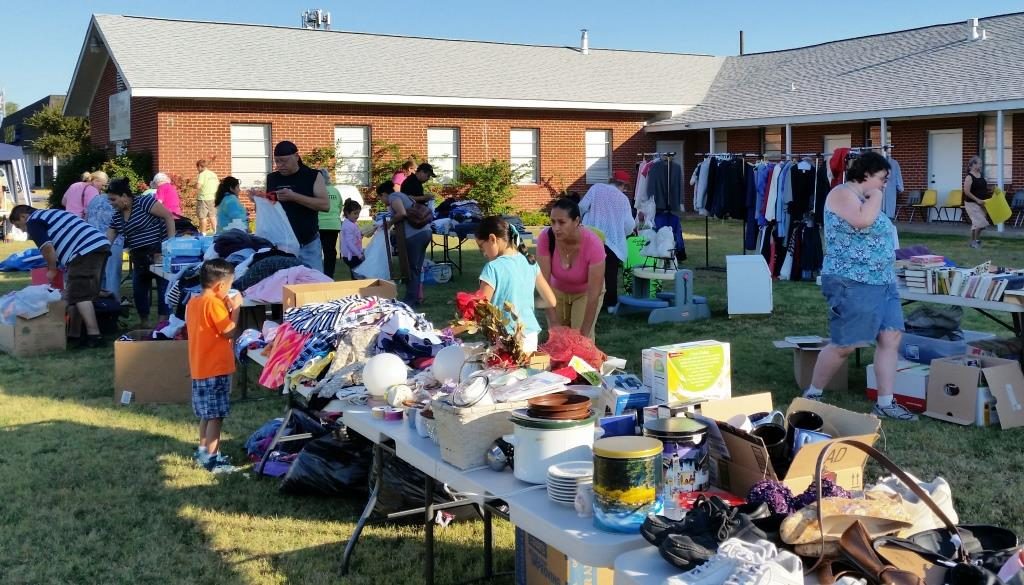 As a congregation, we had been involved sporadically with our community outreach through Share Fair (pictured above) and other events. However, those events were not focused on a vision to join Jesus in our immediate community in making disciples. They were acts of love, but there was no intentional follow-up to connect people back to the congregation. That's where OTW training helped re-orient our thinking and planning. Last June we held our first OTW event (watch the video below).
On YouTube at https://youtu.be/HMf4ahtonbw.
The event was a community-oriented Family Fun Day with food, games, and conversation. We reached out to the community by knocking on doors to invite our neighbors to the event, handing out flyers and giving motorists bottles of water with Pathway cards attached. We also improved our signage to identify ourselves. At the event we used connection cards to compile a database of information about those who attended so we can invite them to future events.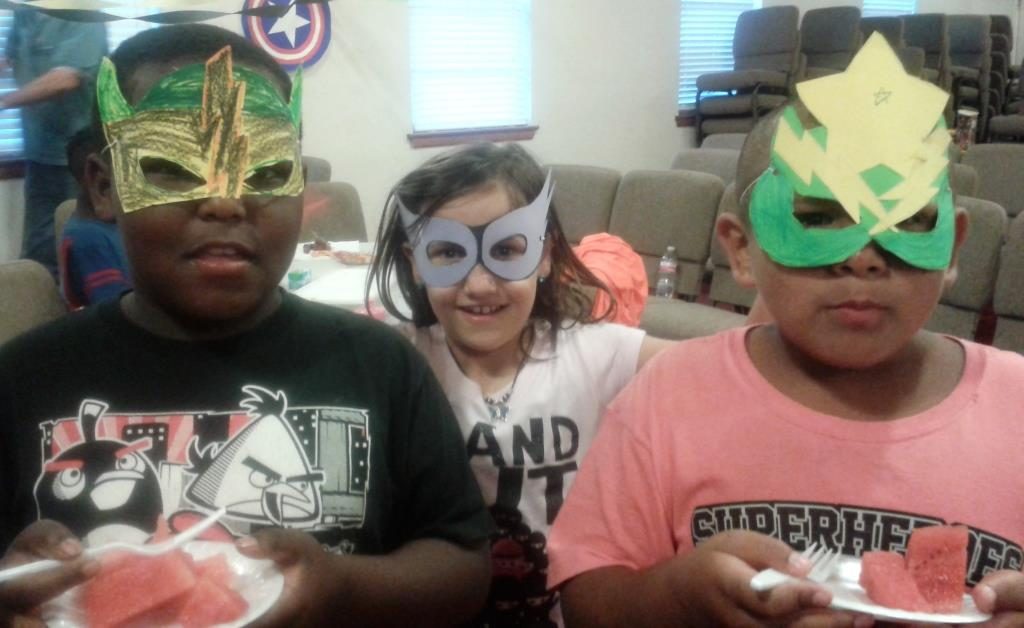 During the Fun Day, which was held on a Saturday, we invited our guests to our worship service the next day, which featured a blessing of children and students ceremony. We also invited our guests to a Vacation Bible School (VBS) held the week after the Fun Day.
Through these outreach events we grew closer together as a congregation, conquering our fears about reaching out. We learned to be more aware of how a new person might experience us; and better ways to reach out to, receive, and relate with unchurched people in our community. We had lots of fun along the way!
We will continue to engage our community through outreach events at least five times a year. They are wonderful opportunities for meaningful conversation with our neighbors. We are also learning to be more welcoming when people visit us—greeting them from the parking lot through our doors and at our welcome center inside where we give them small gifts to say, "We're glad you came!" We're not perfect, but we continue to learn—following up with our guests during the week and developing friendships—pathways for including them in our congregational life through small groups and other points of connection outside the Sunday service. As a result, we have seen a steady trickle of people being sent into our midst by the Lord—often the result of contacts made at the outreach events. We are growing in numbers, but more importantly, we are growing in our participation with our Lord in his life of love within our community.
Christ Fellowship Church (CFC) participated in OTW last fall. Here is a report from lead pastor Dustin Lampe.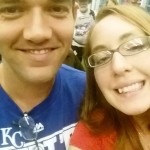 As the saying goes, home is where the heart is—where you can let down your hair and relax. My family and I like to relax at home. But when company is coming, the pace changes! We get the troops (the kids) in gear, grab the cleaning supplies, and buckle down. We want our guests to enjoy a clean home and to walk away talking about the great time they had. Our goal is radical hospitality.
Churches need the same goal, and for us that meant change. We had grown comfortable with a rather closed circle of fellowship. But God woke us up and we began making plans to change. We began by preparing to invite people in the neighborhoods surrounding our church building to an OTW event we named Fall Festival! (see picture and invitation flyer below).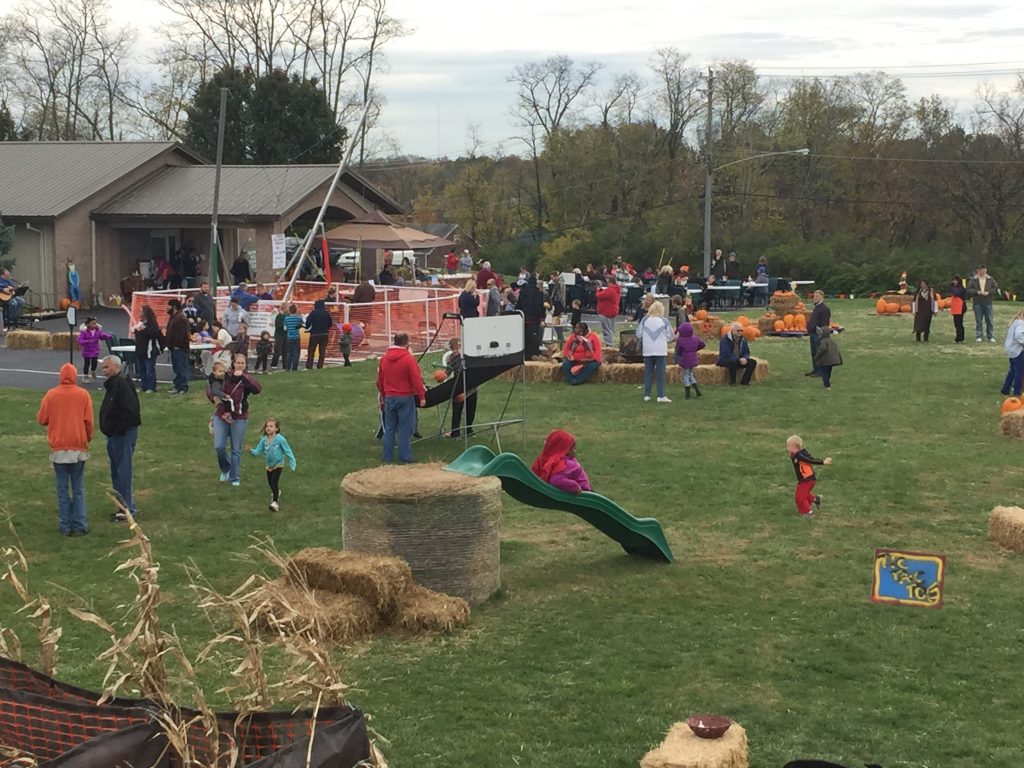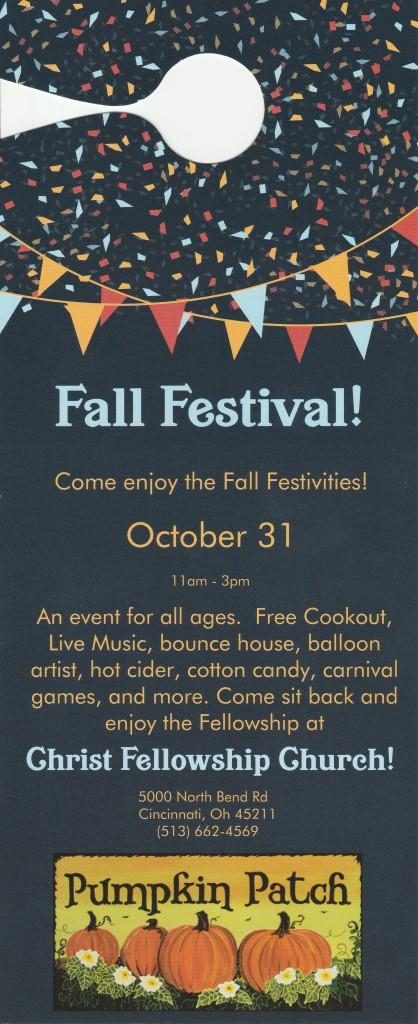 Hosting this outreach event meant more than just a few frenetic hours of cleaning. It required that I, as lead pastor, be willing and able to lead change. First it meant helping other leaders embrace the vision Christ had given us to be an open, inviting community. If some leaders were not open to this shift, I would have to ask them to reorient. If some were unwilling to reorient, we would have to move forward without them in leadership roles. Next I had to gather a team of people willing to serve as good "leaven" out in in the community. This was vital because we were a church that loved one another (as insiders) but had not learned to open our circle of fellowship to make room for outsiders.
By God's grace we now have a small but deeply committed and loyal inner circle of leaders and workers who are sold-out for our vision. They are good "leaven" that is working its way through the "dough" of our congregation. Now outreach events and programs (like Fall Festival! and the other events shown in the invitation flyers below) are not optional add-ons, but the heart of who we are.
The journey to this place has been a dramatic shift. The momentum created by OTW and our follow up events is still pushing us forward, months later. We don't want to lose that momentum, but remain dedicated to being open and inviting. This is God's house and the people that are not here yet are God's people.
Christian Family Fellowship (CFF) participated in OTW this spring. Here is a report from lead pastor Marty Davey.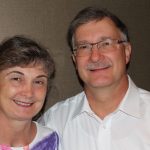 Gradual growth over the last several years has allowed us to keep up with normal attrition, yet we desired to improve the way we were participating with Jesus in making new disciples. OTW training has helped us improve our outreach. In particular, it has helped us become more effective at welcoming the new disciples the Lord is sending to us through events like our OTW Neighborhood Fun Day.
Thanks to OTW, our members are now more alert to the needs of first-time guests to our church, and are more focused on how we can meet those needs. We have learned better ways to reach out to unchurched people in our community. Some of our members have gained experience in visiting the homes of neighbors with an invitation to a free church event. More of our members are now willing to participate on a "call back" team that invites those who attended the event to our worship services. Several excitedly shared the positive responses they received.
As seen in the video below, our "Neighborhood Fun Day" OTW outreach event welcomed about 200 people to our church grounds. For a few weeks prior to the event we had gone into surrounding neighborhoods knocking on doors and handing out flyers inviting people to come.
On Youtube at https://youtu.be/ZnhJq6Ui1Uo.
Those who attended enjoyed free hot dogs, hamburgers, drinks and cotton candy. There were fun activities that few kids could resist, all at no cost to the visitors. There were pony rides, a small petting zoo, bounce houses, carnival games, basketball shooting contests, and face-painting. There were free raffles each hour, with prizes, enabling us to gather contact information for over 50 households in the area that will be used to send out invitations to future events scattered throughout the year.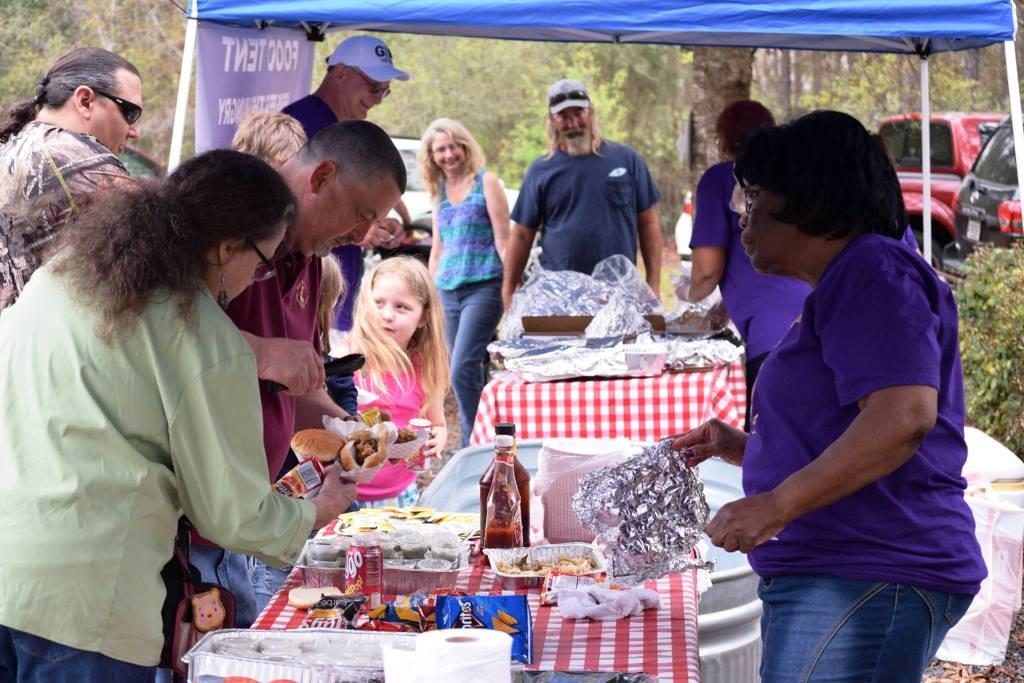 The event included a few things of interest to adults, including an arts-and-crafts display and really good used clothing. These were displayed inside the sanctuary so that people could become familiar with our building and thus less insecure about attending our worship services. Outside we had a Prayer Booth where visitors could stop for prayer or to chat about their troubles or blessings.
Throughout the event, our members were actively meeting and greeting our guests, getting to know them and inviting them to our worship services or to other connecting points like our small groups and specialized ministries. All this was carefully thought out in advance with the help of our OTW trainers who joined us in Jacksonville for the event.