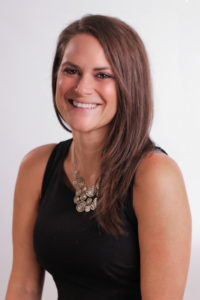 By Michelle Fleming, Communications Director
My team and I are wholeheartedly committed to serving you. We admire your commitment and faithfulness in serving in Jesus' ministry through GCI. Our main goal is to provide resources that empower you and your team to continuously focus on living and sharing the gospel within a vibrant and Healthy Church community. Below, I'd like to share with you a crucial component to our RCL resources for next year, and a change we are making in hopes to better serve you.
Embracing the Worship Calendar 
In GCI, our liturgy of adhering to the worship calendar enriches our worship as we commemorate the significant milestones of Jesus' life, from his birth and ministry to his death, resurrection, ascension, and eventual return. By aligning our focus with this calendar, we are continually reminded of God's transformative deeds for humanity. Jesus is the center of the calendar, symbolizing God's loving pursuit of humanity.
Our embrace of this calendar isn't rooted in obligation, but rather in the recognition that its rhythms and reminders profoundly influence and shape our spiritual journey. This principle is a driving force behind GCI pastors and ministry leaders adopting the Revised Common Lectionary (RCL) for sermon planning.
To provide additional support, here is a link to the pericopes for Year B which begins on December 3, 2023, with Advent 1.
Additionally, we have established an archive, allowing you to cross-reference GCI resources from previous years in the RCL, where we delved into the interpretation of these pericopes.
Embracing Transition: A New Chapter in our RCL Resources
We want to share some exciting updates regarding our programming. After careful consideration, our team has decided to embark on a new journey, transitioning away from the weekly "Speaking of Life" series. This decision stems from our commitment to evolving and aligning our efforts with projects that empower and inspire you with stories of how we are living and sharing the gospel around the world.
Our commitment to providing you with uplifting content remains steadfast, and we are thrilled to introduce upcoming initiatives that resource, connect, and inspire. We will be dedicating our time to sharing stories of Healthy Church across GCI, producing equipping videos similar to the place-sharing series we released in 2022, and developing inspirational videos aligned with the worship calendar.
To ensure a smooth transition, we've curated an extensive archive of "Speaking of Life" episodes, allowing you to revisit your favorite moments whenever you need a dose of encouragement. Additionally, recognizing the significance of the series in your lives, we're pleased to announce that we'll be airing weekly reruns of "Speaking of Life" throughout the next year. This will provide a bridge as we transition towards our new direction.
We're deeply grateful for the unwavering support you've shown us and the invaluable connections we've built through "Speaking of Life." We're excited about this shift and look forward to continuing to inspire and empower you through our upcoming projects. Thank you for being part of our community and for embracing change alongside us.