Scare theology might bring people in, but it doesn't build relationship.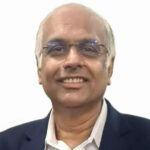 By Danny Zachariah, Superintendent, Asia
"If you died today, where would you go?" Certainly, this is an "in-your-face" question that gets one's attention, but it's also a question that might instill fear. Sadly, it's a common starting point for many Christians who are eager to share the gospel with others.
The noted American pastor, Jonathan Edwards, used his "scare theology" to good effect when he preached his famed "Sinners in the Hands of an Angry God" sermon. His graphic description of hell and the horrific "wrath of God" that would be poured out on unbelieving sinners caused some of those listening to the sermon to pass out!
This is called confrontational evangelism and is used by far too many Christians. These well-meaning Christians believe that Jesus and his disciples used the fear of the last judgement to warn people of "storing up wrath against yourself for the day of God's wrath" (Romans 2:5). In his commentary, Fear of Hell or the Joy of the Gospel? Daniel Amiri explains the flip side of resorting to scaring people into the kingdom of God:
Fear limits the imagination. Fear stops only to consider the least we must do to escape suffering. Far from encouraging evangelical zeal, our fear can become self-serving and insular. Ultimately, fear is corrosive; it lacks the hope that can spur us on through life's challenges … Fear of suffering is self-consuming … Living in fear inevitably causes anxious worry. Eventually, we burn out and lose our zeal, becoming filled with frustration, despondency, and despair. [i]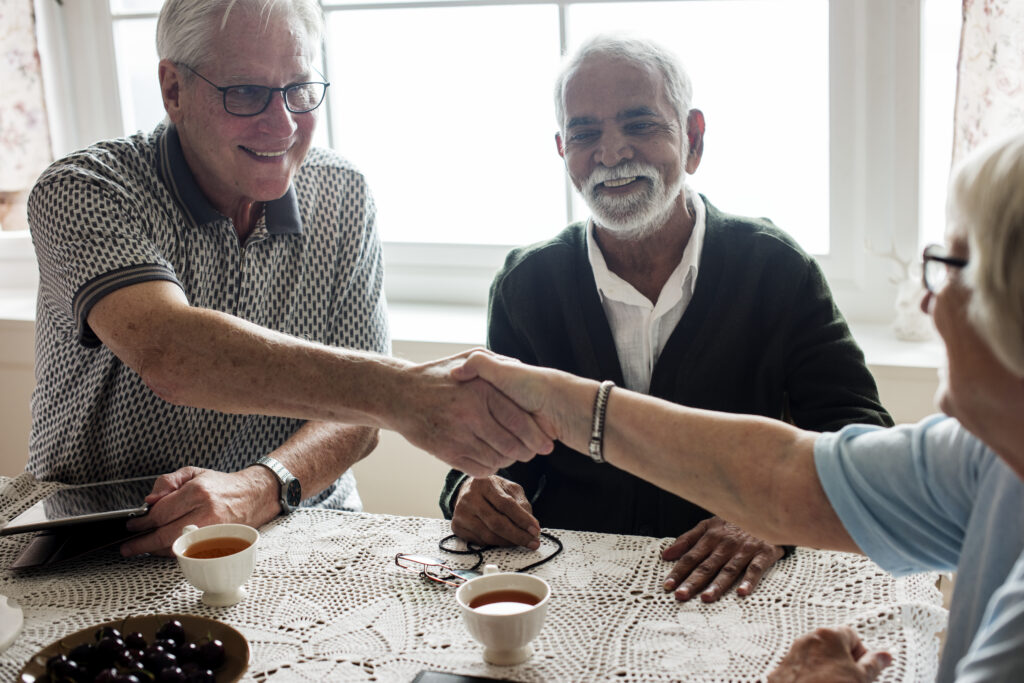 Confrontational evangelism, ultimately, can become manipulative. It resorts to exerting an intimidating influence that mitigates and, sometimes, even violates the free will of an individual. It robs the gospel message of its real focus – Jesus Christ. As Roy Tay says, "If it were possible to enter heaven with merely the intention to escape hell, then I wonder if heaven would feel much like hell since we never really wanted God – much less an eternity with Him!" [ii]
Like the use of fear, it is unfortunate that over the years, the Christian witness has become transactional. Relationships are often abused to get people to "come to my church" rather than allowing others to develop a genuine relationship with Christ. This approach has led to coercion and, sadly, many times the use of violence and force. This, by and large, has brought ill repute to Christianity, as many talk about Christianity's "bait-and-switch." The gospel is used as a tool to influence people to do something rather than to bring "God's person and presence itself," as Dr. Andrew Root argues. "The minute we seek to use the relationship as a tool, people are no longer persons but have become objects (or projects) that we seek to influence to a new interest." [iii]
There is no denying that the Bible does have warnings about the fate of those who will not want to ultimately have a believing relationship with Jesus Christ. But the overarching message of Biblical Scripture is the love inherent in our triune God and the overflow of that great, amazing love for humanity. The Incarnational Trinitarian Theology that GCI is committed to reflects this love in our outreach through what we call place-sharing.
An expression coined by Deitric Bonhoffer, place-sharing is to manifest the love of Jesus as he did in his incarnation – or as Jesus put it, to love others as he loves us. Dr Andrew Root, in his paper on place-sharing, writes this:
The incarnation is about God, it is about the incarnate one Jesus Christ, sharing our place, representing us and loving us by fully sharing our humanity so that we might be in relationship with God not beyond, over, or around our broken humanity but within it.[iv]
Like Jesus, who was the ultimate place-sharer, a more effective way to help others to understand and appreciate the gospel is to identify with them in their situations and move towards them in love, compassion, and empathy. It is to share in the person's life, offering understanding in their confusion and empathy in their suffering. Therefore, to place-share is to model and be a witness to a God who is love and to express that in a relationship of sharing and participating in a real life-on-life scenario. Even as Jesus acknowledges, "Truly I tell you, whatever you did for one of the least of these brothers and sisters of mine, you did for me." (Matthew 25:40)
The question may be asked, will those we encounter ever come to have a saving relationship with Christ via this method? It is necessary to believe that we are not bringing Jesus into the relationship, but Jesus is already present in every situation in and through his incarnation, resurrection and ascension. The Holy Spirit makes that possible. As we share in Christ's ministry of place-sharing, transformation takes place in a way we might not fully fathom. All I can say with the apostle Paul is, "Oh, the depth of the riches of the wisdom and knowledge of God! How unsearchable his judgments, and his paths beyond tracing out!" (Romans 11:38, NIV). As Root states, "The personal empathic encounter possesses the power to bring forth transformation … Personal encounter is transformation." (The Surprising God Blog, part 2)
[i] https://wherepeteris.com/fear-of-hell-or-the-joy-of-the-gospel/
[ii] https://thirst.sg/the-gospel-of-fear/
[iii] Root, Dr. Andrew, The Relational Pastor: Sharing in Christ by Sharing Ourselves, p.55
[iv] Root, Dr. Andrew, The Incarnation, Place-Sharing and Youth Ministry: Experiencing the Transcendence of God, Luther seminar, St. Paul, MN, p.6