Helping you plan a good worship experience.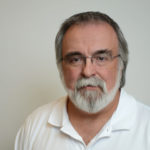 By Tim Sitterley, US Regional Director, West
Those of us who have been a part of a church remember the infamous "worship wars." We began to introduce songs that were not in a hymnal. New music, often written by young worship artists, spoke words relevant to the current generation. The challenge was how do we integrate the rich hymnody of the church with a worship song currently playing on Christian radio.
For most congregations the early solution was the overhead projector. A blinding light shining through thin acetate illuminating a bare wall or screen. And it worked…sort of. It was hated by those who were familiar with holding a book and loved by those who wanted to be free to do "other things" with their hands during Spirit-inspired worship. We also quickly learned there were several wrong ways to place the transparency on the projector, and if you slide the sheet up too fast you could watch the heads of the congregants jerk in response.
As soon as video projectors became affordable, the overhead projectors found their way to a closet. PowerPoint was now the norm, and worship services began to look like presentations in a high school classroom. There were still many wrong ways to create a worship presentation that interrupted the seamless flow we were seeking.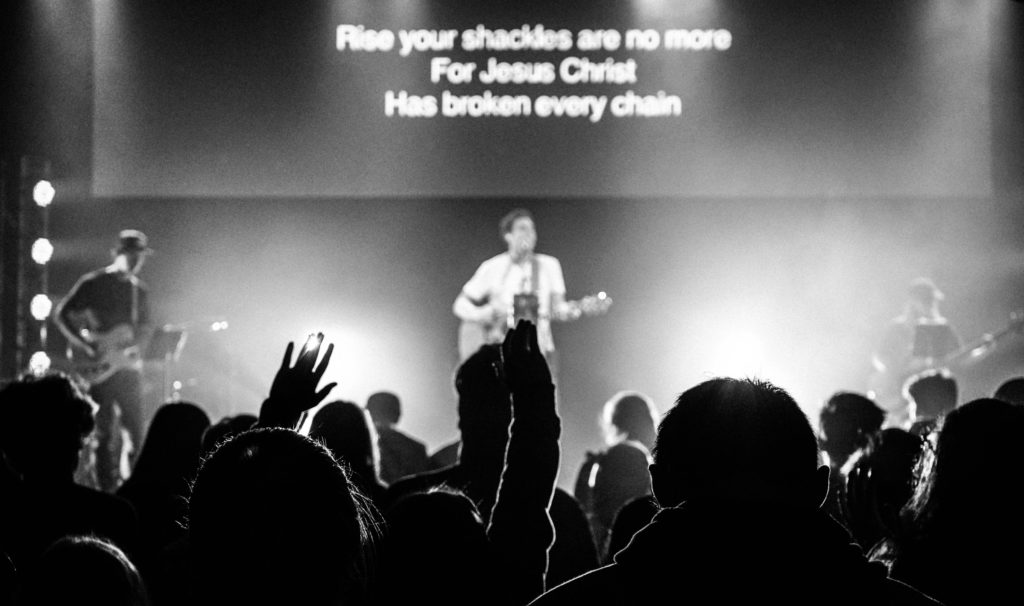 Then, because many of our congregations are lacking in musicians, we started including lyric videos. In one congregation I attended we were forced to stare at the screen while the computer operator closed out one video file, searched for the next video, clicked open, and then maximized the screen 30 seconds into the song. It was painful. After services I took the time to show her how to embed videos into PowerPoint so they opened automatically. She wept.
But at least she was trying to produce the best worship experience she could with her limited knowledge of the software. Others don't even make it to that level. I'm amazed when I watch someone simply extend their desktop to the projector and open and scroll a Word document. An overhead projector would actually be a better option.
PowerPoint is the norm in most of our congregations. If used properly, it gets the job done. But as we focus on the Hope Avenue, and the importance of presenting our best in worship, it can be much better. We could focus an entire article on getting the most out of PowerPoint. But there are over 50 different options for worship presentation software that if used properly can take worship presentations farther than PowerPoint. Some are excellent. A few are expensive. Some are free. Many are out-of-date or don't work well on all computer platforms.
A good worship presentation platform will automatically access CCLI's vast database of songs through SongSelect. Many will include multiple versions of scripture that can easily be added to the presentation, often during the worship service. They all can embed videos and motion backgrounds. Most offer multiple user licenses (at additional cost) so more than one member of your Hope Avenue team can produce a Sunday presentation. And most have the ability to open an existing PowerPoint presentation, which is helpful when a visiting speaker shows up with a sermon on a flash drive.
Let's start with a few of the free versions. Just remember you get what you pay for.
OpenLP – Uses the VLC media software and allows you to place lyrics, images, Bible verses and videos on slides. Also allows you to embed music.
OpenSong – This program offers most of what you will need to produce a seamless worship presentation. It allows you to import CCLI songs (even chord charts), and of all the free programs it's the easiest to learn and use.
FreeWorship – FreeWorshp is another strong contender, with the primary limitation of only working with Windows OS. It too uses VLC, and can not only import CCLI, it can also integrate with OpenSong, OpenLP, Zefania and OpenSong Bibles.
EasySlides – If multiple languages are useful in your worship service, EasySlides' language database will make life easier. You can even simultaneously project lyrics in two different languages. You will not, however be able to import from CCLI or any other platform, and you are limited in Bible versions available. Again, you are limited to Windows only.
WorshipExtreme – A free (basic) program I love. It has many of the bells and whistles we look for, but its strength is its cloud storage and access from any computer. If you upgrade ($25/month), you have access to a library of motion graphics and slide templates. The downside is that it requires two video outputs.
If you are looking for programs that do everything you could want, and a whole lot more, you will also be looking at a hefty price tag. Three that I'm familiar with are MediaShout, ProPresenter and EasyWorship. Each are excellent, and each have limitations. The main limitations will be cost and a steep learning curve.
MediaShout 7 is probably the most popular, simply because it uses a PowerPoint editing style. It will interface with almost all other platforms, including existing PowerPoint files, and offers up to 70 Bible translations with the license. It is easy to use once a presentation is created, but can be a bit of a challenge to learn on the front end. The current cost is $399 for a single computer, and $499 for a site license. Version 7 only works in Windows, but version 6 is still available and works with Mac.
ProPresenter is more versatile than MediaShout, but that versatility comes with a much steeper learning curve. It's also the most expensive, with a site license starting at $799. Each Bible translation is an additional $15 – $30.
EasyWorship is just that. It can be a challenge to first-time users. And if you want tech support you need to pay for a "Campus License" ($499).
These are just a few of the more popular worship presentation platforms available. But to be honest, what is ON the screen is far more important than HOW you got it on the screen. In a future article we will talk about the visual elements that make up an inspiring worship presentation, and we'll touch on a few of the "don'ts" as well.