Scripture Readings
Isa. 62:1-5 • Ps. 36:5-10 • 1 Cor. 12:1-11 • John 2:1-22
The Woman and the Wine
John 2:1-11 (NRSV)
Introduction
Note to preacher: Brides and grooms often fear something going wrong on their wedding day. As an introduction to this sermon, you might share about your wedding day challenges.
It's interesting that Jesus' first miracle came at a wedding. It's an event that brides and grooms carefully prepare for. Because family and friends share the occasion, the last thing the couple wants is to run out of food or drink. In our Gospel reading today in the book of John, we find a newly married couple running out of wine at the wedding reception. Jesus' mom tells the servants to go to Jesus for help.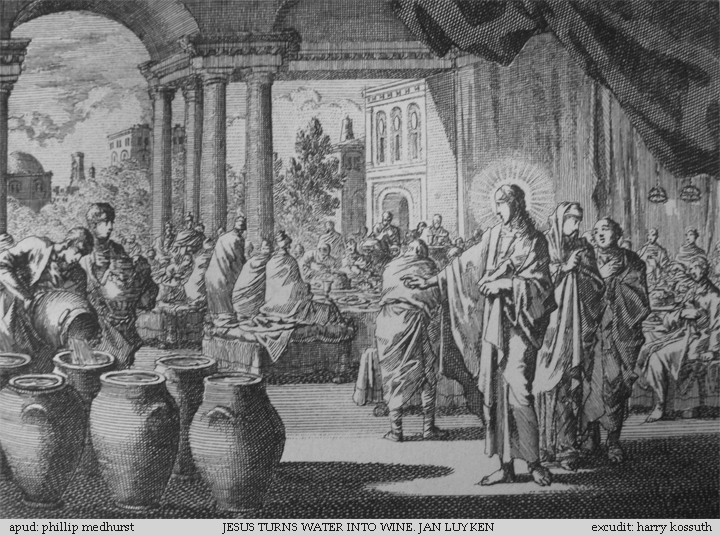 Why the third day?
John 2:1 says this first miracle occurred "on the third day." Why say that? In the Bible, three-day periods point to acts of divine intervention. On the third day of creation dry ground appeared and the land produced "fruit"—seed-bearing plants and trees came forth. On the third day of his burial, Jesus was resurrected, providing firstfruits of a re-creation that will involve the entire cosmos (humans included). John is likely using this three-day motif to show that the miracle of changing water into wine is to be understood as a sign pointing to the truth that Jesus is none other than the Word of God—the one who spoke and the cosmos came into being. Jesus is the Son of God, the Creator and now the re-Creator.
Was Jesus mistreating his mother?
Given that understanding, we are left wondering, why would Jesus say to his mother on this important occasion, "Woman, why do you involve me?" (John 2:4a). Was Jesus condemning her? Putting her in her place? To think so would be tantamount to embracing the lie the devil whispered to Eve in the garden of Eden (and to all women since): "You are not valuable, not cherished, not loved." Would the Son of God dishonor his mother that way? Certainly not. Instead, by this statement, Jesus was actually ascribing to his mother great worth.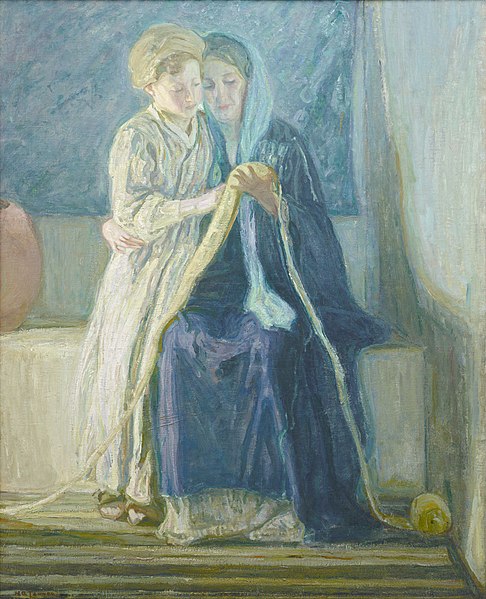 Throughout the Gospel of John, Mary is called "the mother of Jesus" never Mary. It doing so John seems to be emphasizing the fat that this particular mother is the one who gave birth to the Word of God come in human flesh (John 1:14). However, here in John 2, then later at the cross, Jesus calls his mother "woman." In light of the connection of "on the third day" to the third day of creation, we see that John means to connect "the seed" mentioned in Genesis 3 with "the woman" who bears the Seed (Jesus) who saves the world. Note in Genesis 3 where God says this to Satan:
I will put enmity between you and the woman, and between your seed and her Seed; He shall bruise your head, and you shall bruise his heel. (Gen. 3:15)
Seeing these various connections, we understand that Jesus is telling Mary that she is the fulfillment of prophecy. She is THE WOMAN whose Seed is the Savior of the world. Wanting others to understand this, Jesus exalts Mary, thus connecting her identity with his. This may explain Mary's response to Jesus: "Do whatever he tells you" (John 2:5b). Mary did not respond as one who had been reprimanded, but as one no longer concerned about the problem. Understanding who Jesus is, Mary places her trust in him and in his power to solve the problem in "whatever" way he deems appropriate.
When we see our identity wrapped up in Jesus, we too are freed from the need to try to fix all the wrongs and problems that come our way. How easy it is for us to take on problems that do not belong to us! Conversely, when our identity is bound up in something that is broken, we exhaust ourselves trying to fix the problems on our own. Such attempts often lead to toxic relational entanglements, and enmeshed modes of relating.
When our identity is firmly grounded in Jesus, and in him alone, we are able to trust him in all situations without fearing any loss of value to who we truly are.
Conclusion
Jesus didn't stop with merely solving the wine shortage problem. Through this miracle he revealed (manifested) his glory. That's why this story is read during the season of Epiphany (the word "epiphany" means "unveiling"). In this event at Cana we have the unveiling of who Jesus is, along with the unveiling of who we are in him. In his story we find several unveilings:
Note to preacher: before going through the list below, you might ask the congregation what unveilings they see, or give each item on the list to a small group to discuss before continuing the sermon.
God includes us. Our triune God (Father, Son and Spirit) has existed for all eternity in a relationship of sharing. God created us to be adopted into that triune communion. Jesus could have just made wine appear. Instead he involved the servants.
God is working in us to bring the best out of us. Our brokenness and emptiness do not prevent Jesus from producing the best fruits—the "finest wine"—that he intends for us to be.
God doesn't hold back. 180 gallons of wine is more than enough for a wedding celebration. In Jesus, God shares himself with us in abundance. We will never be lacking.
Jesus honors relationships. Jesus replaces our empty works of religion with an abundant life of relationship. The wedding celebration was saved, as was the family's reputation.
Jesus works with what we have and where we are. He doesn't need super-charged holy water to work his miracle. Dirty cleaning water will do. We can give him, up to the brim, what we have; who we are.
Jesus shares his work with his servants. When we participate with him we come to know him, and his Father's plan and purposes for us even more.
Since Jesus is the one working we can boldly participate in what he is up to. Mary and the servants were willing to do "whatever" Jesus asked.
As we participate in faith with what Jesus is doing with us and through us, we will grow in our trust and knowledge of him. As Jesus continues to reveal to us who the Father is, like the disciples we too can "believe in him." What does that belief look like for you today? What has Jesus invited you to participate in (corporately; personally)? What will you respond?
---
Small Group Discussion Questions
Do you remember all the preparations that went into your wedding or the wedding of a friend? What went wrong?
How might hearing Jesus speaking words of honor rather than dishonor shape our response to him?
How does doing "whatever" Jesus tells us shape our experience of following him?
Can you think of other revelations that can be seen in the details of Jesus' miracle of turning water into wine?
After this experience, how do you think the disciples may feel the next time someone's honor is on the line?
Read Isaiah 62:1-5 and discuss how it relates to this passage in John.
Psalm 36:5-10 talks about the steadfast love of God. How has God shown this love to you recently?
1 Corinthians 12 talks about spiritual gifts – just one of the ways God honors his relationship with you. What gift do you have? What gift do you see in others in this group?