This article is from Fraser Henderson, one of the pastors in GCI's Ottawa, Canada, congregation.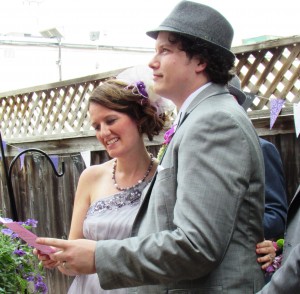 It's hard to describe what it's like arriving in Canada in the dead of winter. The -13 degree Fahrenheit weather is likely to elicit a curse even from those with robust reigns on their tongues. For the refugees, despite the blistering cold and stark landscapes, there is one thing they can say about this new location they haven't been able to say for years and sometimes even decades: they are home. Many of those we have been sponsored to immigrate to Canada have chosen to make the sponsoring GCI congregation their spiritual home as well.
One cannot help but notice the sense of belonging they have found in GCI's congregation in Ottawa. The members who donated many of their clothes and furniture along with much of their time have become family to our ever-growing community of refugees. There is a distinctive buzz when you walk into the sanctuary, one reflective of the usual conversations we had in our church, now punctuated by the joyous sounds of children playing.
Our congregation has been revitalized by the presence of many refugee families. We now have a vibrant youth ministry. Another area that has seen a surge of new life is our worship ministry. Once a month we are now led in worship by the Hope Choir, a group composed almost entirely of refugees. They also sell CDs and perform outside the church to raise money for orphans in Uganda. Their contribution has been an inspiration to many in the congregation.
The contributions we've received from the refugees far outweigh the work needed to help them acclimatize. They have become a core part of our congregation and continue to help us grow through their eager participation in evangelism. Most refugees that have attended have reached out to friends, many of whom now also attend our congregation.
Perhaps the greatest inspiration I've gotten from the refugee community has been their desire to share the grace they've been given with other refugees out there. They've worked hard to help people who have been through similar situations adjust to the new life they have here in Canada. Heading up the work we do with refugees is Nova Musafiri (see the article in this issue). His story demonstrates so clearly both the ordeals refugees have to go through but also the incredible gratitude they have in being welcomed into their new family.
At a time when rhetoric, even amongst Christians, is trending towards the extreme, it's important to remember the roots of Christianity. Christ himself was a refugee in Egypt and every Christian was once a refugee fleeing enslavement to sin. Christ said "Come to me all who are weary and I shall give you rest." Let us emulate him by welcoming in the weary refugees of the world.