This article is from Janet Morrison who directs Great Commission Trips, one of GCI Generations Ministries' mission organizations. 
The first time I saw them was at LAX—seven Congolese refugees from the Dzaleka Refugee Camp in Malawi coming to a new world, a new culture. Though they had heard many things about the U.S., they did not really know what they were getting into. Neither did I.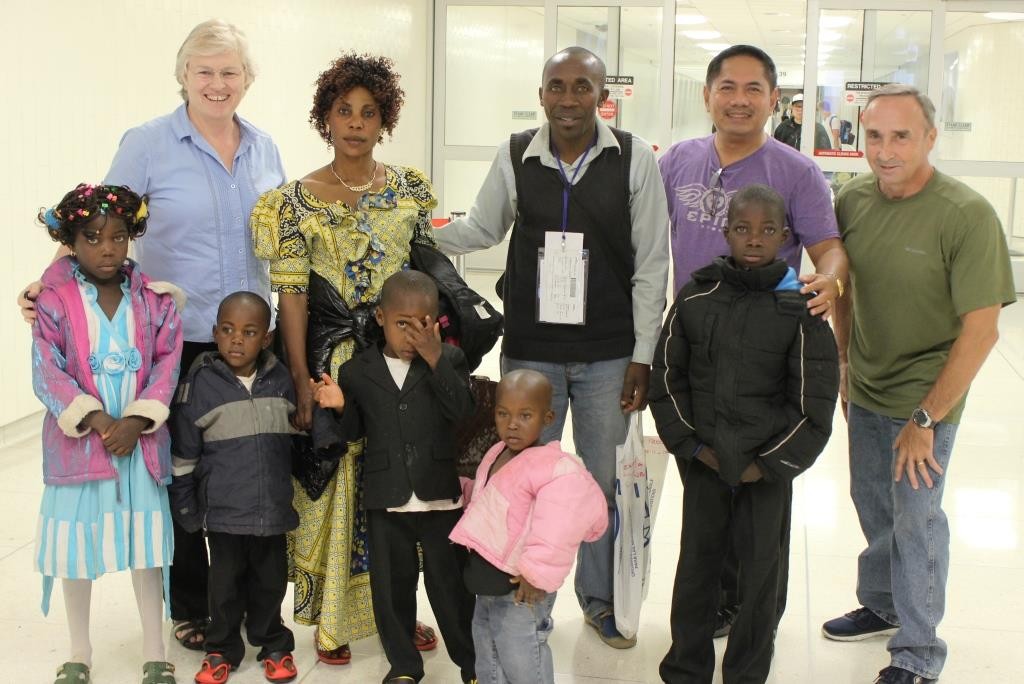 The story began for us when we visited the GCI church in Dzaleka refugee camp in Malawi back in 2011. A few years after that we heard that some of the refugees were allowed to move to Australia, and we put them into contact with a pastor there. In 2015, we heard that three GCI families would be moving to the U.S.
Their paperwork asked "Do you know anyone in America?" The only name they knew was mine. So the refugee agency said they would try to help them move to somewhere near us. There were two major problems: language and money. Los Angeles County is an expensive place to live, and if you don't speak English or Spanish, and can't drive, it is difficult to get a job. Lokondela and her family did not know English, so they went to Phoenix, where there is a small Swahili-speaking community and the cost of living is lower.
Ndale knew some English, and wanted to come to Los Angeles. But it was difficult to find anyone willing to rent to a family of seven people with no job. So the family stayed in a motel for a couple of weeks; the refugee agency finally found a rental in Lancaster, perhaps the least expensive part of L.A. County. It was also the city that was the furthest from where I live.
Even before the family arrived, GCI congregations here gathered clothing, food, kitchenware, car seats, and located surplus furniture for the family. Once they had a place to live, we gathered it in a U-haul and moved it to Lancaster. The house had been vacant for some time, so it needed some repairs as well.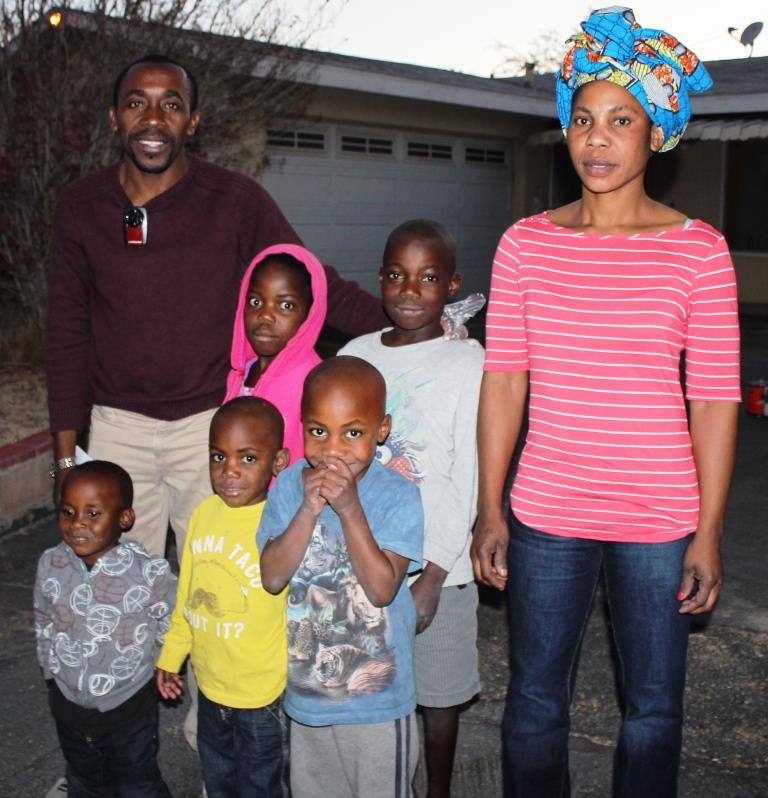 There were numerous appointments that had to be kept: for social security, state identification cards, welfare agencies, food stamps, employment agencies, health care agencies and schools. We made many trips to Lancaster; sometimes we had to rent a vehicle large enough to transport the whole family 75 minutes to their refugee medical appointments back in Glendale.
Although helping the refugees was practically a full-time job for a few weeks, the work is slowing down and the family is finding a routine in schools and employment training. There are many hurdles yet to come at school, employment, English language learning, and medical concerns.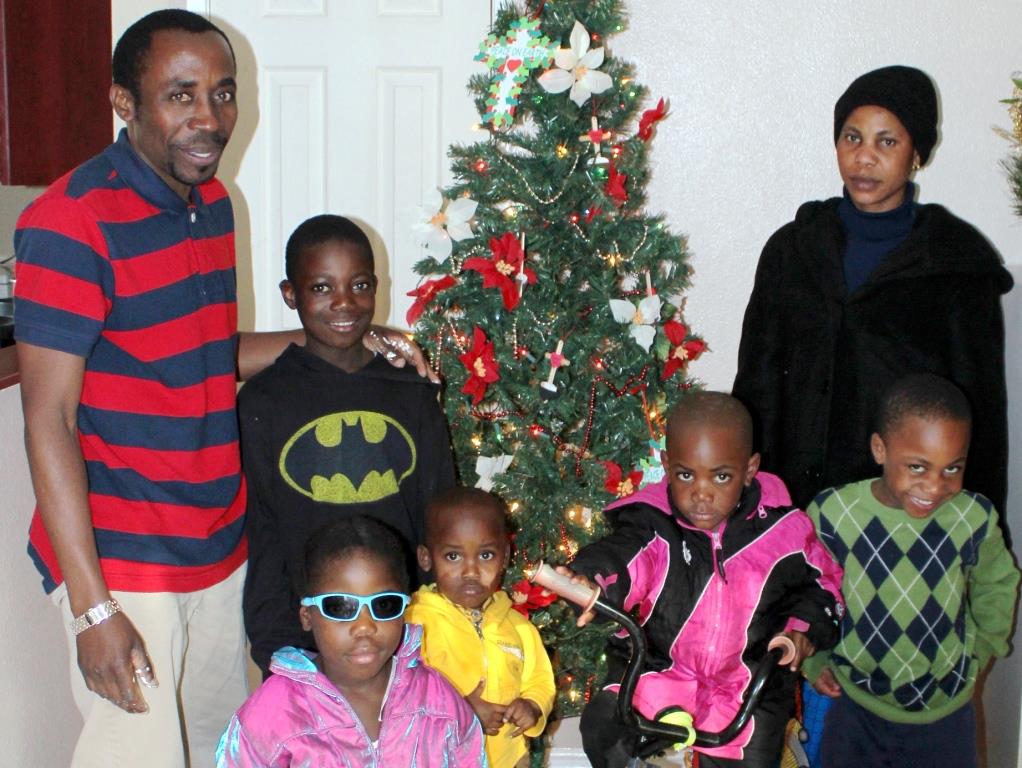 What lessons have we learned? Every refugee family is different; families come in different sizes, shapes, skills and languages. Spanish-speaking refugees, for example, will find it easier to assimilate, because there is already an existing community of refugees who can help the newcomers with housing, jobs, government benefits, etc. A Muslim refugee will have different experiences than a Christian. If we intentionally look for refugees to help, our experience may be different than when the situation simply arrives on our doorstep, as it did mine.
Refugee agencies: Los Angeles County has seven different nonprofit agencies to help refugees. Some of them focus more on one people group than another, but most work with all groups. Some of the agencies are connected to a specific denomination, but this does not mean that they focus on people of that denomination, nor even that they try to funnel people into their denomination. If we offer to help, they will view us as allies, not as competitors. To locate refugee agencies in your city google "Refugee agencies in (your city)" Check their website for ways you can help. Call and ask if there is a family that needs help.
Money: Refugees are given some cash when they first arrive. Government agencies provide welfare, housing assistance, food assistance, medical services, job-training programs, etc. The benefits system is difficult to navigate and the amounts can change without any reason being given. For Ndale and Adidja, the welfare assistance is not enough to pay their rent, so they are drawing down the initial cash they were given. After they have been here for six months, they will need to begin paying back their airfares, too. So there is pressure to get a job.
Food: Food is a basic necessity, and it is something that most of us can supply, so the refugees were given a lot of food. But as it turns out, they did not need as much as we gave them. The EBT card (food stamps) program works well, and cannot be used for non-food items. So Ndale and Adidja have extra food, but a more limited supply of diapers, toiletries, and similar needs. The main value of giving food is probably not nutritional, but social: it is a culturally acceptable way of showing support.
Community: Refugees have given up one community and culture to come here. They would of course rather come here than go back to the place they fled from, but they still face a significant cultural adjustment. They can't just read a book and change their values and expectations overnight. If they cannot speak English or Spanish, their sense of isolation increases. Churches can provide some of what they need; it is also important that some individuals have the time to talk with them, transport them, teach them to ride a bus, encourage them, and help them with the paperwork. Helping this family through the challenges of a different culture has been a learning experience and a joy. I highly recommend it.
Here is a helpful video on this important topic: