In this issue of Equipper we focus on joining Jesus in responding to the global refugee crisis. We also introduce a new feature: Kid's Korner. The five articles in this issue are linked below. Enjoy! – Equipper editor, Ted Johnston
From Greg: The refugee crisis—how can we respond?
In 2014, nearly 60 million people were displaced from their homes and native countries by war. But how can GCI congregations respond to this crisis?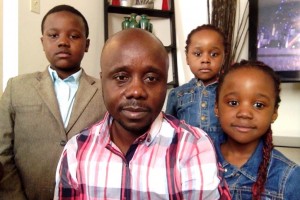 Nova's story
Nova Musafiri had to flee his country in April 1993 to save his life. 
Welcome home to Ottawa
Fraser Henderson tells about a group of refugees GCI helped resettle in Canada. 
Helping a refugee family in Los Angeles
Janet Morrison tells about a family of refugees GCI helped resettle in California.
Kid's Korner: Equipping children to know, grow and show God's love! 
Children's Church is a place to bond, learn and grow, while discovering what God has to say through the Bible.