By Susi Albrecht and Nancy Akers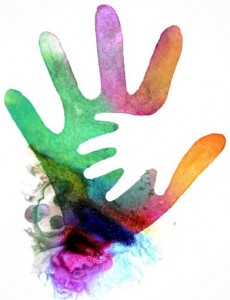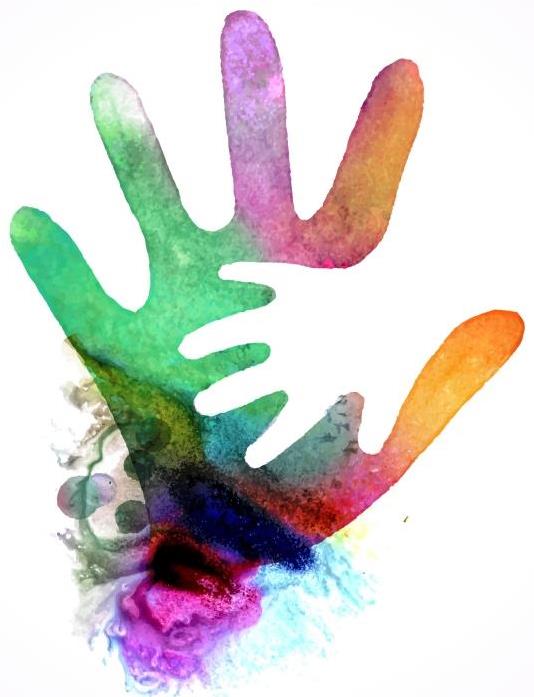 Originally, Sunday School had a different purpose than in our day. In the 19th century, many children from poor families worked six days a week, leaving only Sunday for any sort of education. Churches witnessed the devastating cycle that lack of education had on these families; children were often illiterate. Responding to this desperate need, churches around the nation started Sunday School to combat poverty that was perpetuated by lack of education.
Though times have changed, there is still a desperate need that churches must not ignore. Many children today are "illiterate" in different ways—in understanding the Bible and its purpose, in valuing Christian principles, and in learning to see their lives in Jesus. Children's Church has the privilege to focus on guiding, supporting and discipling children and their families by creating an environment that nurtures a deeper relationship with our triune God. Jesus gave us our marching orders in Matthew 28:18-20 and admonished us concerning children in Matthew 18:6.
Coaching and otherwise supporting our dedicated Children's Church teachers is vital in living out these instructions from Jesus. With a new school year at hand, now is the time to get ready for a new season of Children's Church. Here are a few tips as you prepare (or as you coach those charged with this important ministry):
Start with prayer
Prayer is one of the most important aspects of building disciples. If one is to help others grow in the knowledge of Jesus Christ, he must pray. Indeed, if one does everything else right in terms of building disciples, yet fails to pray, nothing significant will happen. (Carl Wilson)
Children's Church cannot be an isolated ministry, involving only a few. Although not everyone is called to teach, all are called to pray for our children. Make goals, wishes and needs for your ministry known so members can seek the will of God through prayer. Prayer needs to permeate every aspect of children's church.
Show appreciation for the teachers
Validate the important, hard work your teachers do in serving our kids. A simple gift or a card of appreciation can mean so much. Encourage the children to be part of showing love and gratitude to their teachers.
Teamwork and open communication
With the many demands on our pastors, it can be tempting for them to step back and let capable Children's Church teams do their work without much involvement from the pastor. But it is vital that the pastor shows his or her interest and support for the team, sharing vision and direction. This is different from micro-managing. Building strong and supportive relationships between the pastor and the teachers shows children and families that the pastor values the whole flock.
Meetings involving both the teaching staff and the pastor are important, preferably before the new budget for the year is approved. What are the needs of the children's ministry? What has worked well and what hasn't? Encourage and facilitate open communication.
Choose a curriculum that works for your congregation
Choosing curriculum can be a daunting task. Solicit your teachers' input and opinion to make the process clearer as you research what might fit your needs. We encourage you to look at the GenMin age-graded resource page where you will find links to many great teaching tools. Each congregation is unique, and each child learns differently, but three ways of learning are consistent: seeing, hearing and doing. A curriculum that incorporates all three is most effective.
Implement and regularly review basic safety guidelines
We welcome teachers of all ages (including teens) to be part of our ministries to children. It's vital that leaders take time to acquaint them with GCI youth ministry safety and personal conduct procedures (found in the GenMin Handbook). Don't assume that everyone understands these procedures. It's important to review them yearly. Here are a few:
Side hugs only, no lap sitting, never kiss a child.
Never physically discipline. Use time out to correct bad behavior, or return the child to the parent or guardian for discipline.
Only release children to persons previously authorized to pick them up.
No name calling, or jokingly putting them down.
No child is ever to be alone with an adult.
Have appropriate restroom procedures in place.
Report all injuries to parents or guardians.
Sick children with diseases that can be transmitted by cough or touch should not be permitted to participate in any ministry activity.
Set a high standard of cleanliness.
Important note: It is GCI policy that all people serving in ministries to minors (children and teens) fill out a volunteer application before beginning to serve. Those under 18 fill out the Children's Ministry Teen Volunteer Application (click here to download) and those 18 or older fill out the Youth Program Volunteer Application (click here to download). The application for adult volunteers requires fingerprinting and/or a criminal background check. These measures help protect not only our children, but also the volunteers. If you have questions about these applications, please contact Church Administration and Development.
Come prepared
Effective teachers are prepared and excited about what they are about to teach. They follow the leading of the Lord to deliver timely, meaningful messages that kids can understand and apply. Encourage teachers to pray for direction and inspiration.
Be flexible
Being flexible goes hand in hand with the admonition to come prepared. As we follow the Lord, we'll sometimes need to toss out the most carefully prepared plan. Unplanned opportunities can arise that allow us to plant a different spiritual seed than the one we prepared for. Be open to the Spirit—willing to walk through doors he opens as children share their dreams, thoughts, questions and worries.
Here's some advice for the kids: rather than looking for super teachers, look for someone who will teach and live God's love. Teachers, our goal is not only to inform young minds, but to help transform young lives.
PS: Training opportunity
Generations Ministries and Christ Fellowship Church are teaming up to host a children's ministry training conference in Cincinnati, Ohio, September 16-17, 2016. For further information click here. All are welcome to attend!