by Susi Albrecht and Nancy Akers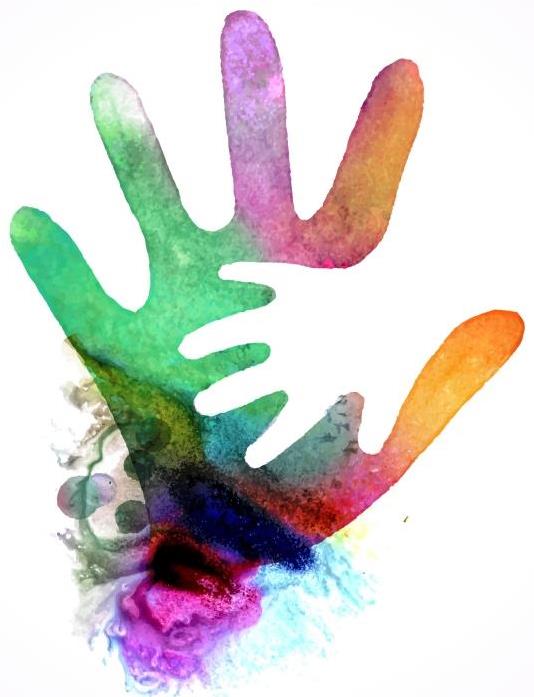 It's an ongoing, often passionate debate: What do kids need from a church?
Some say parents should seek out mega-churches so their kids can attend large, well-funded programs. Some say it's better for children to be folded into smaller churches, benefiting from friendships that span generations by necessity. Good arguments can be made for both sides.
Thankfully, God is capable of working with and through churches of all sizes. Arguing over which is better is futile. As we read in 1 Corinthians 12:12-27, unity and diversity in the body of Christ go hand-in-hand. Our focus must lie on cultivating cooperation, sharing ideas and resources, and mutual respect.
The reality is this: 60% of US Protestant congregations have fewer than 100 attendees, and the average church in the US has 75 worshipers on Sunday morning (according to a Hartford Institute for Religion Research study). Small churches are the reality within GCI. But rather than being discouraged, let's do two things:
First, let's share the Gospel with our communities—a ministry endeavor that sometimes leads to growth in the size of a congregation. Second, let's capitalize on the benefits small churches present to children. With thoughtful intentionality, children can be woven into the fabric of a congregation. Not only will they learn about God's love for them, but they will learn to love others in return. They will experience the joys of answered prayers and the sorrow of pain and loss. Older children can help mentor the smaller kids at children's church. As multiple generations worship together as a single unit, kids naturally learn to honor, respect and serve the elderly.
While smaller churches cannot offer the many bells and whistles and cool programs of larger churches, they can provide the reality of a frail and broken body engaging in the loving work of Jesus. Children can and should participate in the many aspects of church. It will make them feel loved, welcomed and needed. Here are some additional ideas for how a congregation can involve the children:
Be aware of activities and schedules of the children. Inform the congregation when school starts, don't assume they know. Children are often nervous and stressed before a new school year, and special attention and care during that time will provide comfort and reassurance. Plan a special service when children come before the congregation to be prayed for as the new school year begins. Encourage grandparents to bring their grandchildren and families, and reach out to neighbors' children. Ask the children and their families to invite neighborhood and school friends.
Solicit prayers from the children for specific issues. When Susi's son Noah was about seven years old, he received a call one evening from the pastor of their congregation, asking Noah to pray for his sermon on Sunday. The pastor shared with him that he was struggling with the topic and needed prayer. Wow, did that short call leave an impression!
Allow children to participate by serving. Ask them to be greeters, hand out bulletins, collect the offering, help serve communion, read Scripture, sing on the praise team, and other duties.
Prepare a sermon activity sheet for children. In small congregations, separate children's church on a regular basis may not be possible. If children remain in the room during the sermon, a pastor can prepare a simple activity sheet based on his/her sermon. Those sheets can include pictures to color that are related to the sermon (make sure crayons are available), fill in the blanks, scriptures written out with room to draw. Be creative and the children will know that the pastor considered them while preparing the sermon. One of the resources we find useful in this area is Forbid Them Not – Involving Children in Sunday Worship. It's based on the Revised Common Lectionary and offers many pages of activities for children.
Take up a noisy offering. At a previously announced Sunday, take up a special offering benefiting children in the community or the world (involve the kids in the decision process). Encourage the congregation to include change for the offering and have the kids collect it in metal bowls—hence a noisy offering. You can be sure it will be joyful giving! Important: before deciding on such offerings, make sure you organize the coin processing ahead of time. Coin sorting machines charge 10%, which might be worth it. Or organize willing volunteers for a coin rolling party after church.

Nancy's grands, Susi's kids, and other children worshiping God along with the congregation.
Choose some worship songs children are familiar with. One of the GCI congregation Susi and Nancy attended encouraged (but never forced) little children to come forward during the praise time to give them more room to move, dance and jump (see the picture above). A basket filled with small instruments such as tambourines, small drums, cymbals and maracas allows them to joyfully participate in worship, especially those who are not able to read yet.
As always, we invite you to share your ideas and suggestions (you may do so using the comments feature below). We enjoy hearing from you!