This month's Equipper (see the five articles linked below) focuses on our calling to follow the Spirit in cultivating generosity in our personal lives and within our congregations. Enjoy! -Ted Johnston, editor
From Greg: Live and preach generosity
Greg Williams discusses our calling as church leaders to practice and teach the spiritual discipline of generosity.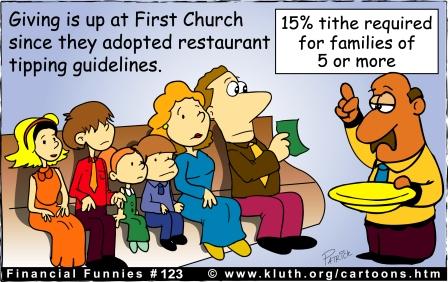 Nurturing a culture of generosity
Randy Bloom shows how pastors and ministry leaders can develop a culture of generosity within their congregations.
The life-giving power of generosity
Paul David Kurts writes about how we can live out our calling to be generous, like God is generous.  
Sermon summary: Generous God, generous life
Ted Johnston offers a sermon that explores the teachings of Jesus (recorded in Luke) involving living a generous life that participates in God's own generosity.
Kid's Korner: What do kids need from church?
Susi Albrecht and Nancy Akers explore how small churches, with a generous spirit, can capitalize on their small size to maximize ministry to children.