Dear Congregational Leaders: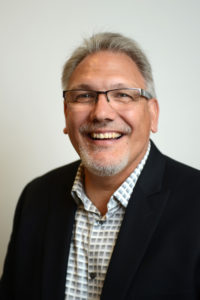 I'm not easily disheartened by setbacks, and I thank Jesus for that gift.  Recently, though, I was deeply impacted when one of our young pastoral couples left us. I'll not share the details, but I want to note that the situation showed me a need our congregations have to adjust their posture (spirit, orientation) to be more open to receiving new, younger leaders and members into the GCI fold.
Though I usually write with a positive, what to do, approach, I sense the need to address in this letter what not to do. I want to share with you three exhortations, and I'll end each with a positive prayer.
Exhortation #1
Don't let the mindsets and habits of our past (old DNA) get in the way of adding to our church the creativity that new, younger leaders bring. Saying "We've always done it this way" is a non-starter that kills hope.
Father, as we grow in the grace and knowledge of Jesus, may that maturity be reflected in the life of our church and may our expressions of worship always be fresh and vibrant.
Exhortation #2
Don't allow personal biases to get in the way of including new people and the exploration of new expressions in your worship. What I have in mind are things like willingness to adjust meeting times, hall locations and worship formats. Ask yourself this question: Are we simply doing church or are we being church?
Lord Jesus, may we be the very best expression of your love that we can be, and help us better position our congregation for making disciples alongside you.
Exhortation #3
Don't allow negativity to overthrow the passion of young leaders and members. Rejecting new ideas without taking time to fully consider them and try them out, is tantamount to placing more value on the old wineskins than on the new, vibrant wine that God has graced us with.
Holy Spirit, allow us to remain flexible and have the awestruck wonder of a child as we welcome new people and new expressions of worship.
In an article in last month's Equipper, I asked pastors and ministry leaders to provide space, resources and relational support to young emerging leaders by serving as their sponsor-mentors. Now I ask all congregational leaders to work toward developing a posture within their church that welcomes young people into the life of the congregation with open arms—providing them opportunity to join in and participate right away.
Though we must not think of these younger ones as GCI's saviors (we already have a Savior, and these young leaders don't need that sort of pressure), we must tear down barriers that discourage them from bringing their creativity and abilities into the life of our congregations. It's powerfully transforming when a congregation makes space for new, young leaders—making them feel safe and fully-supported.
I believe that all GCI congregations aspire to be the healthy church we've been discussing recently. My point in this article is that it takes careful thought and intentional action for a congregation to express that health by being a fertile environment that allows new, younger leaders to be birthed and then developed. Providing that sort of environment leads to a vibrant, sustainable future for a congregation, and thus for us as a denomination.
Thank you for prayerfully considering and then acting on these exhortations,
Greg Williams, GCI Vice President