This article is from Josh McDonald, lead pastor of GCI's congregation in Indianapolis, IN. It is excerpted from a sermon Josh gave to his congregation in casting a vision for outreach to the community surrounding their church.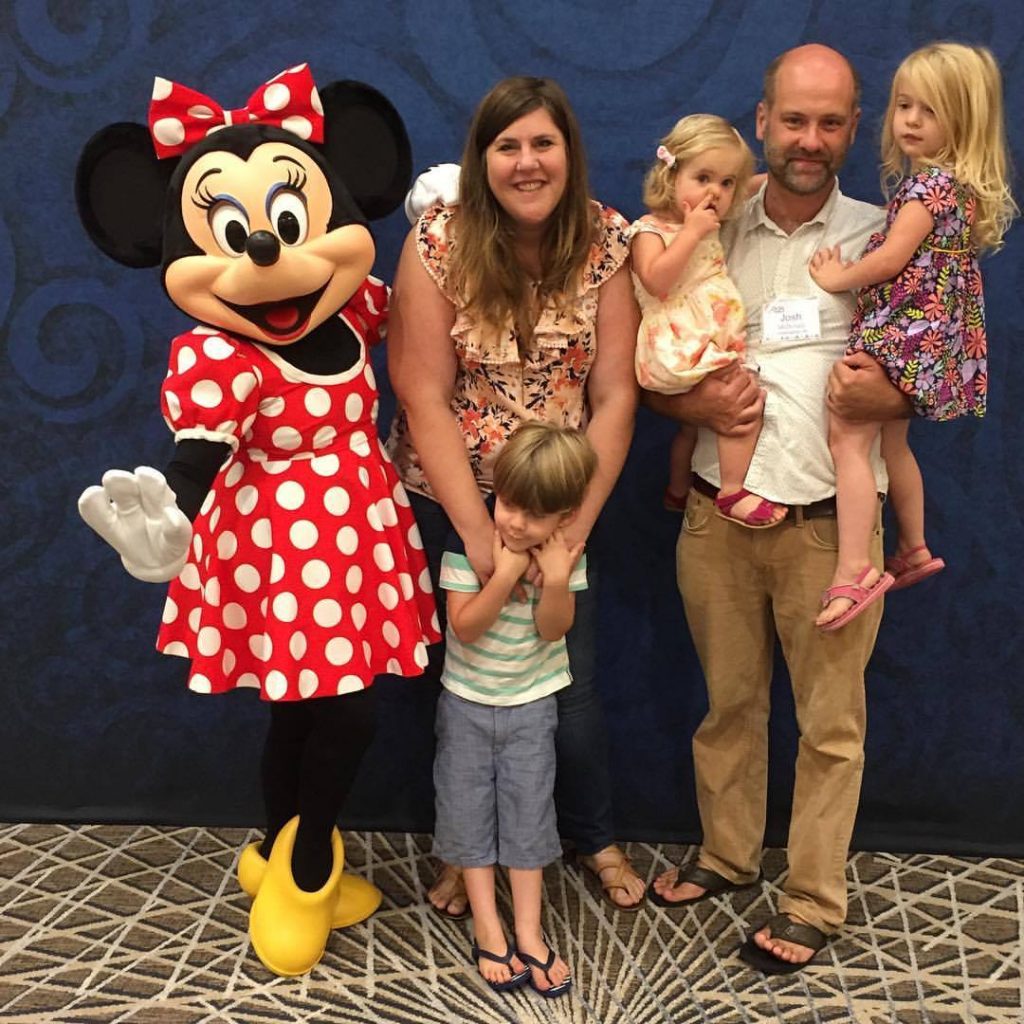 I ended college with student teaching. Every day, I had 80 tenth-graders staring at me. They all pretty much knew I had no clue what I was doing. They were out of control, I was underprepared and my supervisor-teacher spent most classes with her head in her hands. Around Thanksgiving, my student teaching professor took me out for coffee and let me know in no uncertain terms that I had failed the student teaching rather badly.
In the midst of that embarrassing, stressful and revealing time, I met a heroin addict I'll call Mike. He had met one of my roommates who'd given him a ride somewhere a few weeks earlier. He had given him our phone number should he need help. One evening, as I sat in a pile of crumpled-up lesson plans, Chinese take-out boxes, and not a little self-pity (knowing how poorly I was doing as a student teacher), Mike phoned. My roommate wasn't home. This was how I ended up taking Mike to rehab.
Mike had been kicked out of wherever he was living and wanted to get clean. I said I would give him a ride and we called the rehab center at about 9:00 that night. They said, "We have a bed for Mike at 10:00 in the morning." As a college kid from the suburbs, I found myself, quite suddenly, out of my "depth."
Mike and I had an interesting evening. The rehab people said to give him some beer so he wouldn't go into seizures. He drank about 40 ounces of gas station beer in about five minutes. Now quite drunk, he drooled all over my passenger's seat and fell asleep. Then we went to the ER, where I found out that the hospital staff didn't think of intravenous drug users as a priority. We waited for six hours as he drooled, babbled, urinated in a crowded parking lot and tried to smoke in the bathroom (which failed when he fell over a trash can). After getting discharged with two hospital-issued tuna sandwiches and the assurance he wasn't dying, we drove around northern Virginia until sunrise. I finally dropped him off at the rehab unit where everyone seemed to know Mike. I gave him a black sweatshirt and a hug, and never saw him again.
There are a few things that stayed with me from that experience. First is the sure knowledge that I had no idea what I was doing and that I had the Lord's protection. I don't recommend you do the same thing. I could have dropped him off at the hospital and they and the police would have taken better care of Mike. But I was a kid prone to dramatic gestures (still am!).
Second, I realized that helping people was what I wanted to do. It was hard to return to my tenth-graders. I think it was because I wasn't supposed to. The way I felt waiting with Mike at the ER was pointing me in a different direction than coming up with lesson plans.
Third, I had a powerful moment that taught me a lot about evangelism. At one point Mike forcefully asked, "Why are you doing this for me?!" I replied, "Because of Jesus man! Because of what he did for me!" Mike might not remember that moment, but I do. I'd been in environments growing up where the idea was that I was supposed to lay the gospel on him—soup to nuts—right then and there, and then push him for a decision. I think right after that, he went back to sleeping and drooling.
I found out later from friends at the hospital that he was a regular visitor there. I've known a lot of "Mikes" since, and most likely (statistically speaking) Mike has been dead for a long time. Did I miss a chance to reach out to him with the gospel that night? Was his eternal fate hinging on me getting the requisite theological points across to someone who couldn't even complete a sentence at the time? In the years since my brief encounter with Mike, I've learned a lot about life and Jesus, and I believe I didn't miss my chance with him. I served as a witness to Mike of the unconditional love of Jesus in the best way for him at the time. I simply shared life with him, as difficult as it was to do so at that moment.
I use this example not to brag. I've had other opportunities and failed to take part in God's work at those moments. Perhaps I was distracted checking my phone or otherwise serving myself. Sometimes when Jesus knocks on our door (usually rather gently), we fail to hear and respond.
As a congregation, we are in a time of transition, with the disorientation that goes with it. I relate—when I was growing up, we moved a lot—about 15 times before I left home for college. In one of those moves, I was nine years old. We were living in a small house in a small town in Iowa. I walked to school and had a bunch of friends on the street where we lived. It was a pleasant, predictable life, and then we moved to Salt Lake City. I'd never even seen a steep hill (Iowa is very flat), let alone a mountain! I was suddenly surrounded by Mormons who I'd never even heard of before. Even the air was harder to breathe, due to the high altitude. Due to that move, my life changed a lot. Not unlike the changes we're going through as a congregation.
In times of change, what are the best ways to cope? I think the answer involves going with what you know—boiling things down to the basics; to what matters most. What is that for us as a congregation? It's summarized in our motto: Love Jesus, love others. If that sounds simple, it is (though it's not simplistic). The two go together—you can't have one without the other.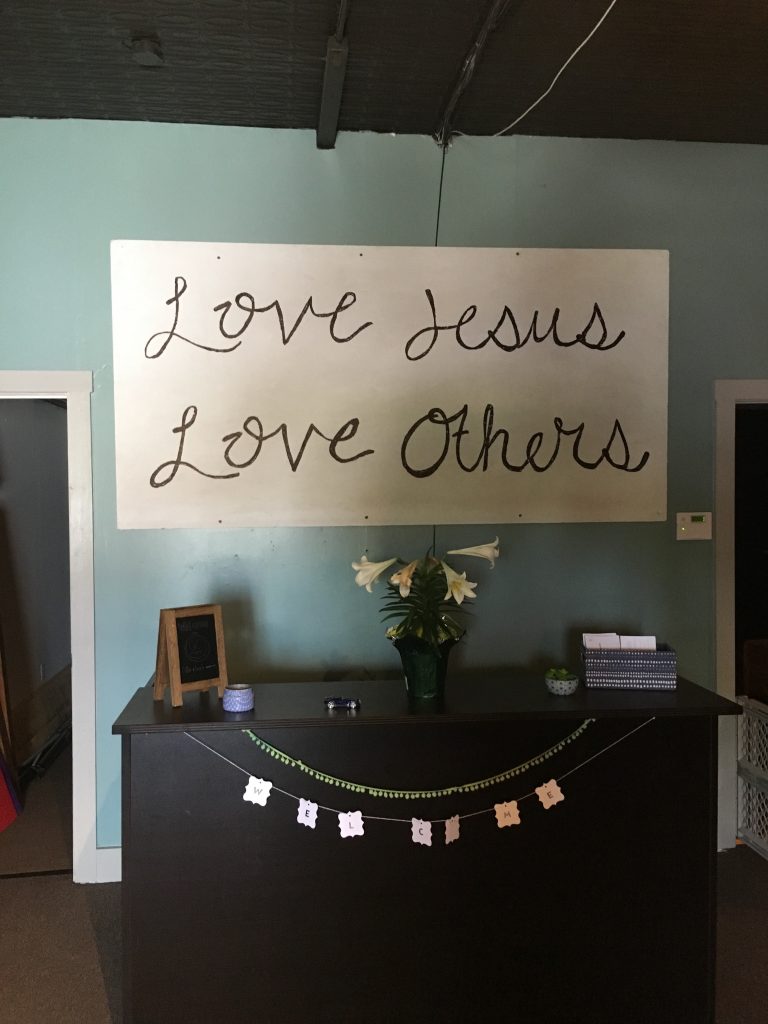 Some churches emphasize "love people" so much they fail to love God. They go so far in the inclusive, accepting, open direction that they abandon orthodox  Christian doctrine, saying that all religions lead to God, that we don't need Christ's sacrifice because sin isn't real, that God is just fine with whatever moral choices we make. Other churches emphasize the "love Jesus" part so much they fail to love people. Though they may have well-crafted, God-honoring doctrines, they fail to share God's love with others. A non-Christian friend of mine observed after first meeting me that I was stand-off-ish and the Christian group of which I was part felt like a clique that he wasn't allowed into. Ouch!
You'll recall what the apostle John wrote:
 We love because he first loved us. If anyone says, "I love God," and hates his brother, he is a liar; for he who does not love his brother whom he has seen cannot love God whom he has not seen. And this commandment we have from him: whoever loves God must also love his brother. (1 John 4:19-21 ESV)
Let me apply this statement to two venues. First, we are to love each other within the church. Our love for God, who is love, must be shown in the complexity and beauty of relationships with each other within the body of Christ. Second, we are to love others outside the walls of the church—extending God's love in the form of hospitality out into the community.
Loving others outside the walls is a big part of our calling as Christians and as a congregation. We're all familiar with the parable of the Good Samaritan. Remember the part where the Samaritan, before he lifts the man out of the ditch, says to him, "Do you accept Jesus Christ as your Lord and Savior and promise to come to church?" No, I don't remember that part, either—it's not there. When we reach out beyond the walls of our church building, we have to expand a little on what "reaching out" means. Let's return to 1 John:
By this we know love, that [Jesus] laid down his life for us, and we ought to lay down our lives for the brothers. (1 John 3:16 ESV)
Reaching out—call it evangelism—is about laying down our lives in service to others. To "lay down" means laying aside our own priorities and comfort to reach out to others. In this case we're talking about "the other"—those who don't look or act like we do. People like my friend Mike. The idea that we would literally die for someone is too abstract for most of us. But putting aside our own agendas, our own comfort, our own time to serve another—this we all can relate to.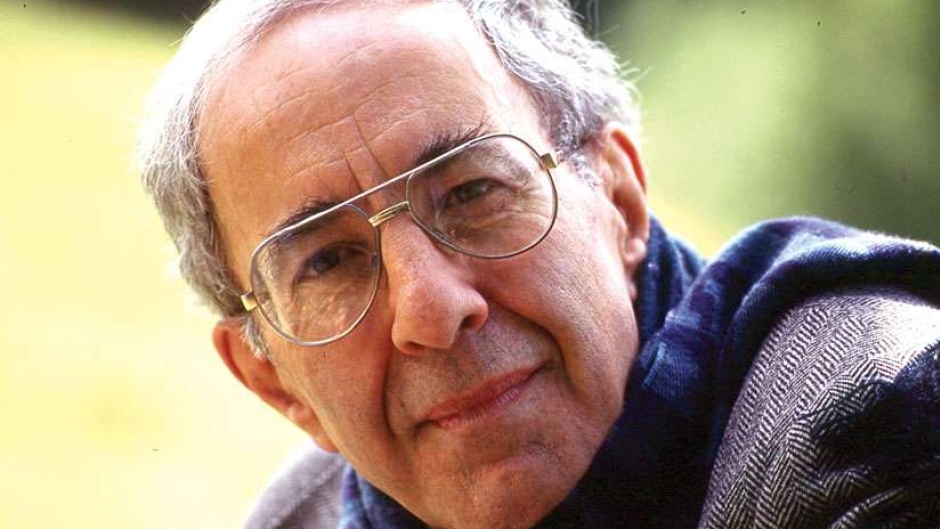 Henri Nouwen (pictured at right), a famous Christian writer and educator, felt alienated and depressed at times—so much so that he joined a L'arche Christian community. He served special needs people there for the last ten years of his life. He knew what it was like to be the outsider taken in by the outsiders. In the book Reaching Out, he defined outreach as a form of hospitality. In doing so he notes that the German word for hospitality, gastfreundschaft, means "friendship for the guest," and the Dutch word, gastvrijheit, means "freedom of the guest." Hospitality is thus about offering a guest (the person we meet) friendship, which involves granting them the freedom to be who they are, even if it isn't who we are. Hospitality means laying down our lives for our guests—being present and available to them.
I think we need to be creative about what offering hospitality outside our walls means within our particular context. We don't have a lot of money, medical expertise, or legal know-how, but we do have a lot of is love—a lot of hospitality. We have real, authentic community, which is a rare these days. One journalist called loneliness the "modern epidemic." It's everywhere. In a society where we used to work together to get most things done, we now do most things by ourselves. We used to have to knock on someone's door to communicate with them, but now we just send a few emojis by text message. We used to have to go the market—haggle prices, brush up against other people, but now we order our groceries online. Some people even go to church online (a practice I don't advocate!).
GCI has been through what almost no other church community has been through—complete doctrinal overhaul. As a church, our hearts have been broken, and maybe that's why they are now so open. The question is this: how shall we extend the love we have been given by reaching out with hospitality beyond the walls of the church? Here are a couple of things to keep in mind as we seek an answer: First, reaching out doesn't necessarily mean explicit evangelism. Jesus called us to share the gospel with words, but also with deeds of love. And when it comes to sharing with deeds, our best witness is being Christians in the public square—not hidden behind the church walls. Second, reaching out is not the exclusive responsibility of the pastor. We have this calling together. We need all the gifts God has placed here to reach out to the community.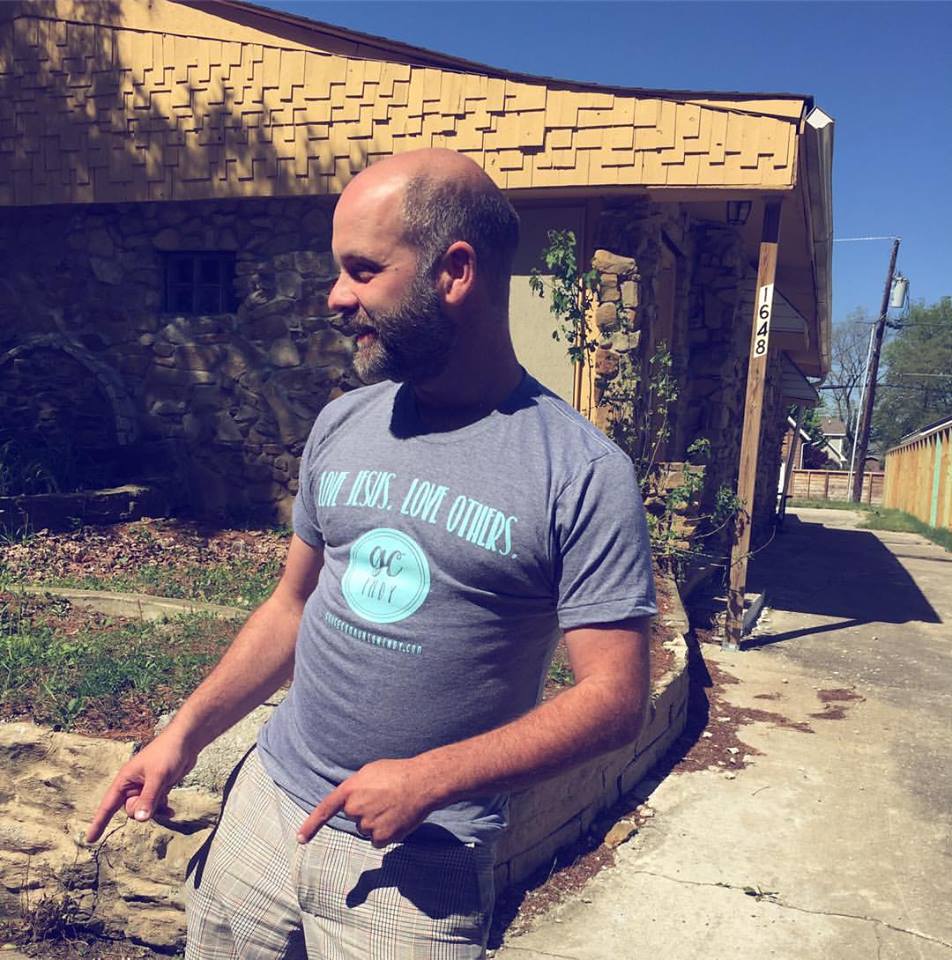 How can we extend Love Jesus, love others hospitality—the friendship and freedom Jesus gives us, out to people who reside outside our walls? Here are some ideas for action steps:
Pray. Obvious? Well, maybe, but we need to be more proactive and focused in praying about the community around the church, asking God to knit our hearts with those around us.
Prayer walks. This means walking through the community and praying as we go, seeking to find out what Jesus is up to "out there."
Going door-to-door. Don't let this one scare you. This happens after the prayer and prayer walking. It does NOT mean laying the gospel on people door-to-door. That isn't effective in our culture. What it means is getting to know people in their setting, showing interest in them and their neighborhood. Engaging people in conversation. It can involve inviting them to community events that we will host—extending hospitality.
Non-profit partnering. We can partner with some of the good work that is already going on in this area. But note that we are not called to be a social service agency—those already exist and we need not reinvent the wheel. However, we can participate in order to get out into the community and develop real relationships with people who live nearby.
I'm sure there are other ways we can extend hospitality to the community around our place of meeting. I welcome your ideas, and we'll certainly be in prayer together about this as we seek to Love Jesus, love others.